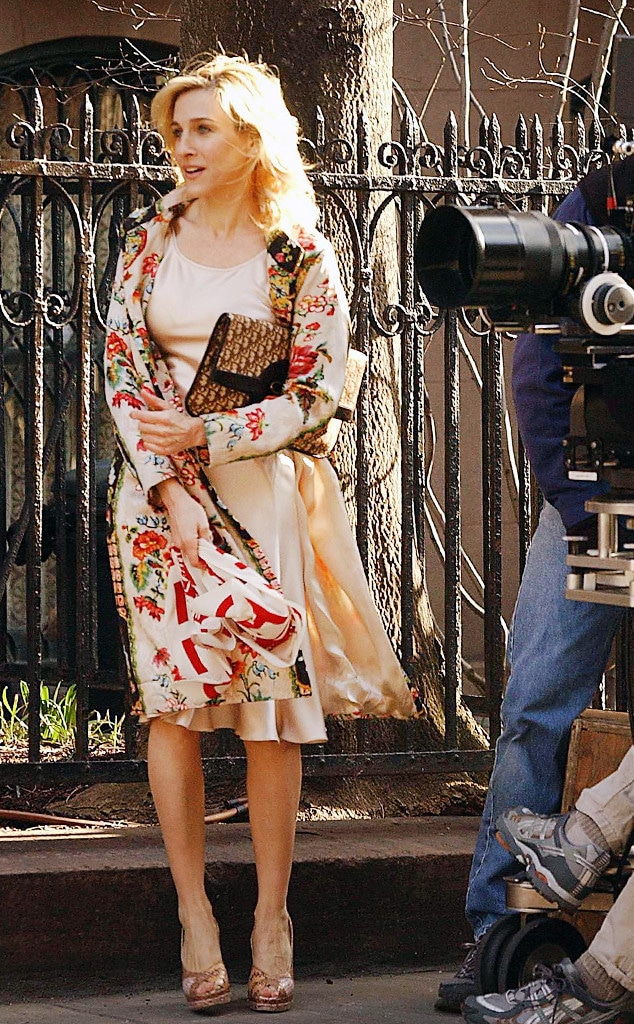 Arnaldo Magnani/Getty Images
Sex and the City's Carrie Bradshaw may be the most fashionable fictional character of all time. 
For one, the dating columnist played by Sarah Jessica Parker, lived a life that most dream about. She had three equally successful friends that shared her love of designer shoes, after-work cosmopolitans, NYC nightlife and conversations on relationships. Her lifestyle and episode-long lessons on life, love and sex became the proverbial bible for women in the late '90s and early 2000s.
Along with questioning the world around her, the headstrong fashion lover challenged style rules in a way that made viewers motivated to be daring. Neon pumps, tulle skirts, oversized suits, contrasting prints—Carrie wore the finest of it all, some times even wearing all of them together.
In honor of the 20th anniversary of the hit HBO series, we're taking a look back the outfits that inspired our wardrobes. Check out her standout looks below!
Watch E! News Friday, June 8 at 7 p.m. for a special Sex and the City episode immediately followed by E!'s Sex and the City 20th anniversary marathon of every episode ever starting at 7:30 p.m.!