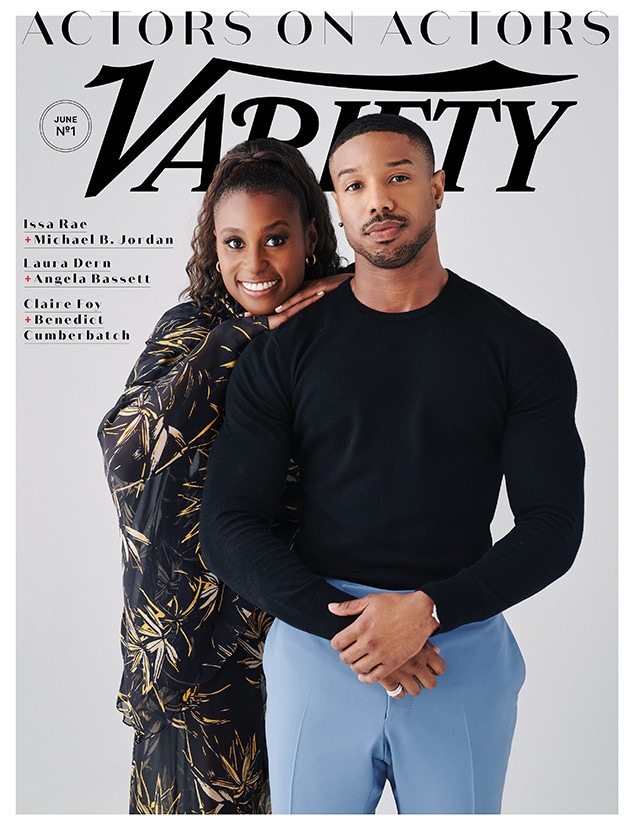 Peter Yang
Michael B. Jordan isn't taking on just any role in Hollywood.
While participating in a candid discussion with Insecure star and creator Issa Rae as part of Variety Studio: Actors on Actors presented by Shutterstock series, the Hollywood star recalled a decision he made after participating in Fruitvale Station.
Following the film's release, Michael told his agents that he didn't want to audition for roles written for African-Americans.
"I said, I don't want it. I want to only go for, like, [roles written for] white males. That's it," he shared during the conversation. "Me playing that role is going to make it what it is. I don't want any pre-bias on the character."
The role would not only land him critical praise, but also even more success with projects such as Creed and Fantastic Four.
Also during the discussion, Issa opened up about the positive change she has seen in regards to what a leading actresses looks like.
According to the Hollywood star, agents would send roles to her that she didn't think were possible to land because of her race. But thanks to recent movies including Black Panther, there's proof that things could be changing for the better.
"If it were a leading woman of a certain type, I just knew the type that they would go for, so I'm just not going to even bother," Issa remembered. "People have been receptive. Even just the confidence that a movie like [Black Panther] and other films by other filmmakers of color that have come out have really just changed what people perceive as a leading lady, as the beautiful person, the daring or the bold action-adventure type. That just feels so dope to me."
Watch the full discussion when it airs on PBS SoCal KOCE on June 19 at 7 p.m. and June 21 at 7 p.m. Both episodes will stream on pbssocal.org following their premieres.