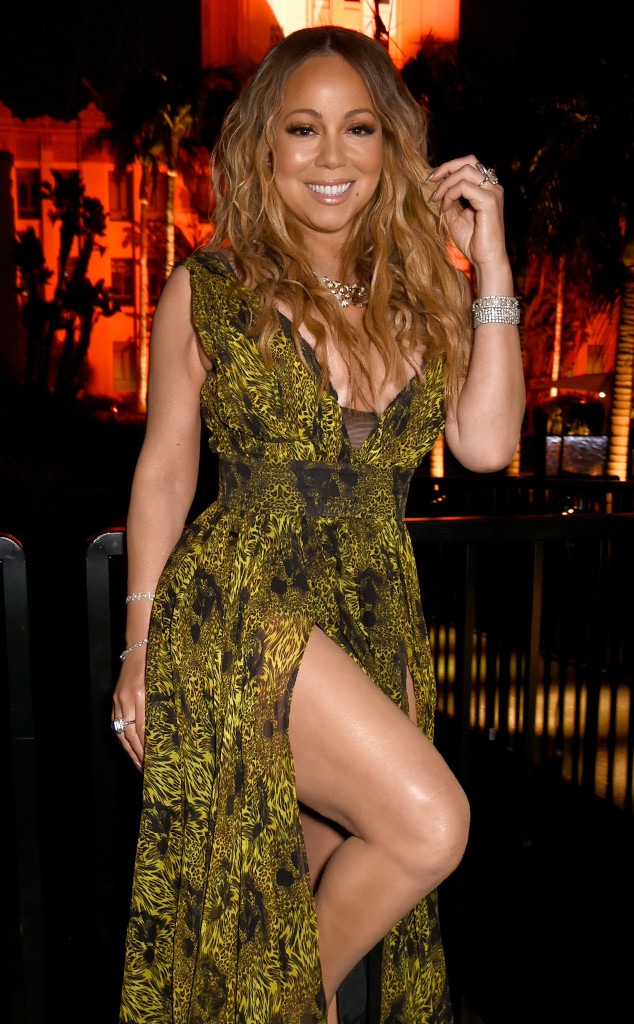 Dave M. Benett/VF17/WireImage
So true or so false? Mariah Carey is setting the record straight once and for all. 
In an wide-ranging interview with The Guardian published Monday, the pop icon dismissed myths about her diva tendencies, opened up about living with bipolar II disorder and revealed her thoughts on the #MeToo movement. 
First up, Carey called her reported request for the presence of 20 white kittens and 100 white doves at an event an "absolute lie," telling the outlet, "I'm not a cat lady. I don't have one cat any more." 
She also denied replacing hotel bathroom fixtures with gold taps ("I could just buy a house for that!") and bathing in French mineral water. "No, I bathe in milk," Mariah responded, describing it as a "beauty treatment." "I don't want to give away all my secrets," she added. 
Two months, ago the 5-time Grammy winner went public with her years-long battle with bipolar II disorder for the first time. She was first diagnosed in 2001, but told The Guardian her struggles stem from an inability to accept her biracial identity as a child. 
"It was a combination of being biracial and experiencing the darker side of life," she reflected. "My mom experienced a lot of racism as an opera singer because she was married to a black man. Again, it's impossible to encapsulate that in this setting." 
Mariah continued, "I had to go through so much in my childhood just to feel accepted and feel worthy of existing on Earth because I felt so different from everybody else growing up, because I was biracial, because I was so ambiguous-looking and because we didn't have the money to escape whatever the everyday realities of life were."
Carey also admitted to experiencing sexual harassment in the work place, going as far to call her marriage to music exec Tommy Mottola "completely controlling." The performer said the relationship "wounded" her, explaining, "When you have to control your own emotions constantly and be aware of every move you make and pretty much ask permission to exist it affects your life."
On the topic of disclosing her most personal demons with the world, Mariah had this to say: "I wasn't excited about having to talk about these details of my life. I wasn't thrilled. But again, what you're saying to me about other people finding some kind of strength from that is the most important thing."
Read The Guardian's entire interview with Carey here.