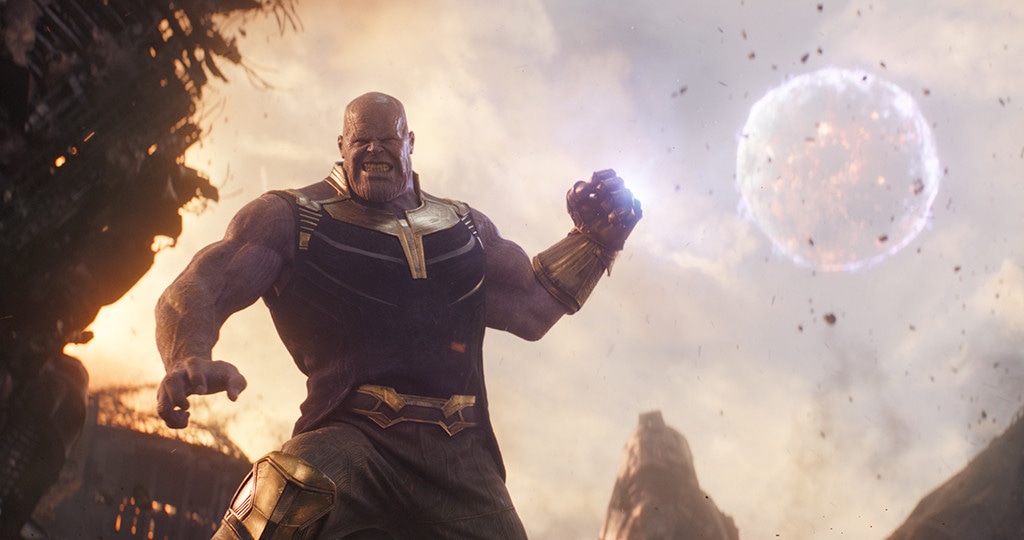 Marvel Studios
When it comes to movies (and TV shows), almost everyone is rooting for the hero to take out the bad guy, or overcome evil and win the day, but what about the villains?
Villains are bad, we know this. Sometimes they are so bad that they actually give us nightmares—we're looking at you Pennywise—and yet at times we feel a little bad for them. Sure, they are mean and evil, but sometimes villains get a bad rap.
The good news is that the MTV Movie & TV Awards love the bad guys. They honor the good guys too, don't worry, but they actually have an entire category dedicated to your favorite bad guy. Come on, you know that sometimes it feels good to be bad, so honoring those actors who play baddies seems like something that should happen...at least every once and a while.
During this year's show—on June 18—there will be four movie characters and one TV character (or technically the actors that play them) getting the appreciation they deserve for being the perfect bad guy. But who will win the title of best villain?!
Matt Kennedy/Marvel Studios
The competition is stiff starting with Star Wars: The Last Jedi villain Kylo Ren (played by Adam Driver). He's dark, has a fiery temper and even though he killed his father he struggles between his light and dark side. This makes him so complex and therefore such a good villain. The Star Wars baddie is competing against Lenny Busker (played by Aubrey Plaza) on Legion who had a dark and troubling past and was used to manipulate others on the series.
Avengers: Infinity War baddie Thanos (played by Josh Brolin) is also in the mix for best bad guy this year. He might have beaten the Avengers (for now) and wiped out half of civilization, but can he beat out the rest of the category? If he does win he has to take out Black Panther villain N'Jadaka AKA Erik Killmonger (played by Michael B. Jordan). As one of the stars of the biggest film of the year this anti-hero is a force to be reckoned with and he won't go down without a fight.
Last but not least, IT's creepy and terrifying clown Pennywise (played by Bill Skarsgard) is up for the big award. He's so scary that he might actually win just based on his haunting appearance.
Only one villain can take home the popcorn trophy. Only one character and actor can be the hero of the villains for the day and we want to know who you think it should be.
Vote for your favorite villain below and then tune in for the MTV Movie & TV Awards on Monday, June 18 at 9 p.m. on MTV to see who takes home the prize.
MTV Movie & TV Awards Best Villain Poll