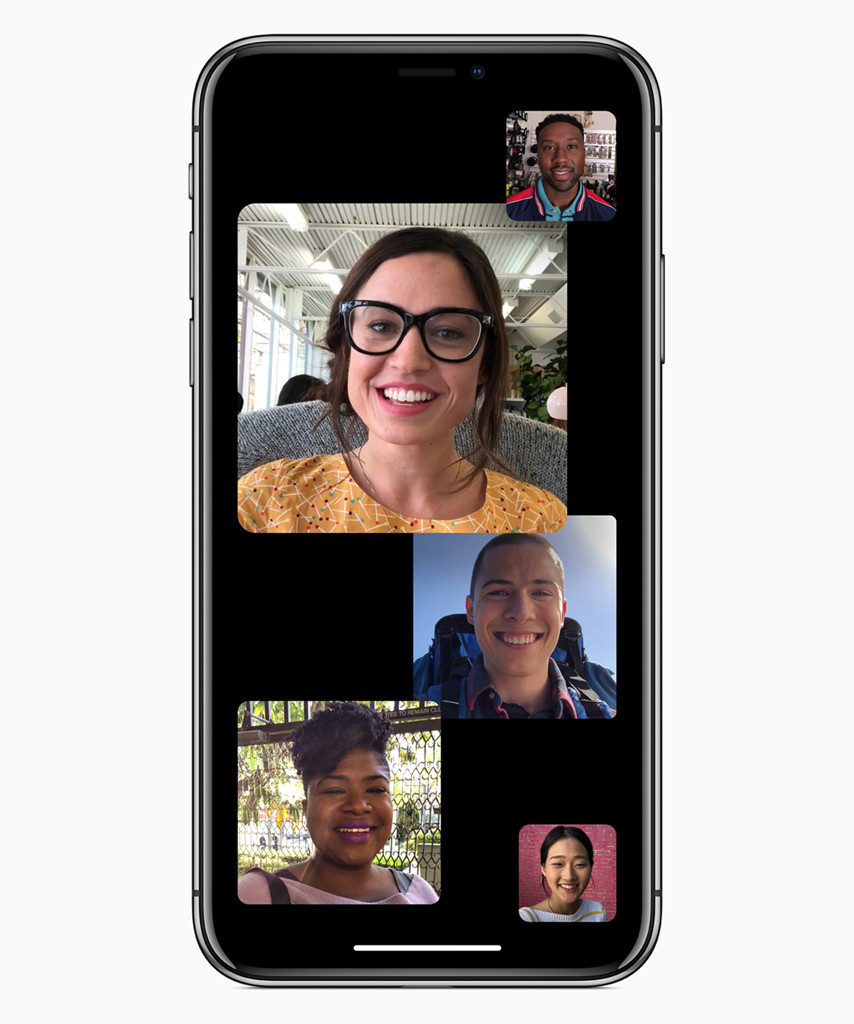 Apple
You and 31 of your closest friends are officially in luck! Group FaceTime is finally here.
At its WWDC gathering on Monday, Apple unveiled the many features included in iOS 12, which launches in September. Included in the highly-anticipated rollout is the ability to video chat with multiple users at once (32 to be exact). Group FaceTime will be integrated into iMessage, meaning settling your group chat's Friday night plans just got a whole lot easier. Something tells us your technology averse grandparents will also enjoy the convenience of catching up with the entire fam at once.
Users can also converse on Group FaceTime with Animoji and Memoji characters, which brings us to yet another exciting addition.