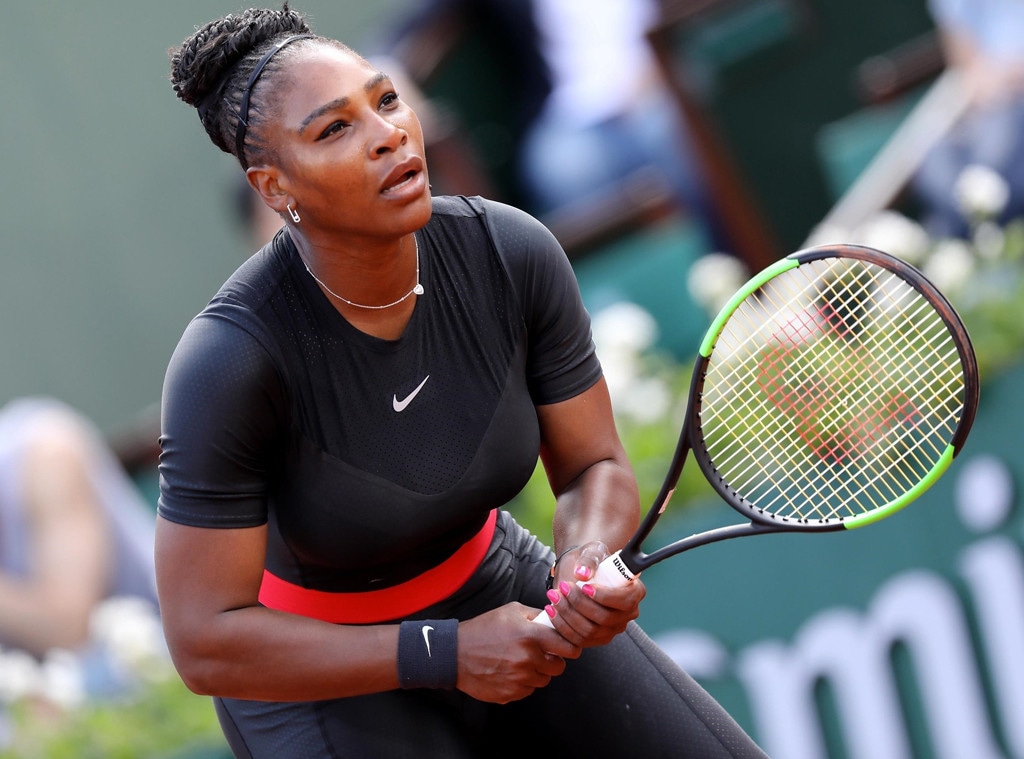 Best Image / BACKGRID
Serena Williams has withdrawn from the French Open before her match against Maria Sharapova; the 23-time Grand Slam winner had recently returned to tennis after giving birth to her first child. Serena said at a press conference Monday she is unable to serve because of a pectoral problem. The athlete was scheduled to play Maria in a fourth-round match at Roland Garros, the third match on Philippe-Chartier Court. Serena and her 37-year-old sister, Venus Williams, lost in a doubles match Sunday to María José Martínez Sánchez and Andreja Klepač.
"Right now I can't actually serve," Serena said, noting her injury has intensified since she first felt it during her singles match Saturday. "It's kind of hard to play when I can't physically serve."
Serena added she will get an MRI Tuesday and "see as many specialists" as she can before deciding whether she can compete at Wimbledon in four weeks. "I'm beyond disappointed. I gave up so much from time with my daughter to time with my family. I put everything on the court, you know? All for this moment," she said. "So, it's really difficult to be in this situation."
The athlete was favored to beat Maria, whom she had defeated 18 straight times since 2005. Now that Serena is out of the tournament, Maria will advance directly to the quarterfinals, where she will compete against either Garbine Muguruza or Lesia Tsurenko. "It's difficult because I love playing Maria," Serena said. "It's a match I always get up for. Her game matches so well against mine, and it is difficult, because like I keep saying, I've given up so much to be here." Monday marks the second time she's withdrawn from singles play during a Grand Slam, and it also would have been the first match between Serena and Maria in more than two years.
After the press conference ended, Serena took to Instagram to talk to her fans directly. "You always live to fight for another chance. I've done a lot of fighting and this is just the beginning," the decorated athlete assured her 8.4 million followers. "Thank you for the support. I love you."
Serena lost her No. 1 title after becoming a mom last year, dropping down to No. 451. But, in an exclusive interview with E! News, she vowed to reclaim her title. "As a tennis player, and as the best in the world, you have to have that discipline. You have to bring that," she explained. "But then when I became a mom it was like, 'Now I understand what everyone's talking about.'"