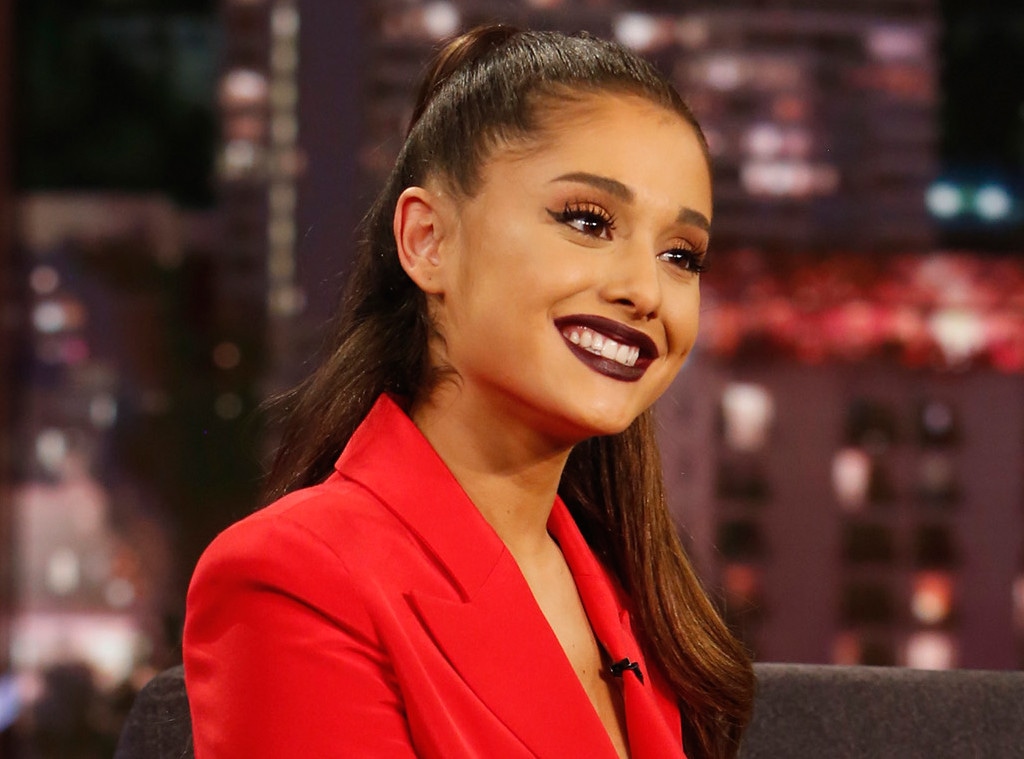 Randy Holmes/ABC
In honor of Pride Month, Ariana Grande is expressing her love and thanks to the LGBTQ community for supporting her on her journey to stardom.
In her "love letter," part of a series presented by Billboard, Ariana begins by writing about growing up with a gay brother, Frankie Grande.
"There is nothing more infectious than the joy and love that the LGBTQ community exudes. I grew up with a gay brother whose every move I would emulate. I idolized him. Everything Frankie did, I would do," she writes. "I can't remember a difference between Frankie before he came out and Frankie after he came out. He's always just been Frankie."
"Sexuality and gender were never topics my family and I were afraid to discuss," she continues. "When Frankie came out, my surprisingly unfazed (for his age) grandfather said, 'Congrats! Can we go to dinner now? I'm f--kin' hungry.'"
Ariana has been supportive of the LGBTQ community for many years, even sharing that she went to gay bars growing up!
In the letter, the newly-taken star also explains how much the support of the LGBTQ community has meant to her.
"My music being embraced and celebrated by the LGBTQ community is all I ever truly cared about when I thought about my career goals early on," she writes.
"There's no award I could win or accolade I could receive that would fulfill me more than seeing a 6-foot queen with a 4-foot ponytail walk into my meet n greet and say 'hey girl' or meeting a young queer person at Starbucks and them letting me know that my music has helped them become who they are. Literally nothing."
Ariana also express the hope that her music will positively impact the LGBTQ community as much as it has inspired her.
"Love is like music. It knows no boundaries and isn't exclusive to any one gender, sexuality, race, religion, age or creed. It's a freedom and a delicious luxury that all people should be able to sink into and enjoy every moment of," she writes.
"I am eternally indebted to and inspired by the LGBTQ community. I hope to create anthems for you that wrap you up with comfort and make you get your best life for as long as I live. Thank you for celebrating me the way I celebrate you. I love you forever."
We're sure the love is mutual!
To learn more about the love letters to the LGBTQ community and to read Ariana's full letter, head to Billboard.com.