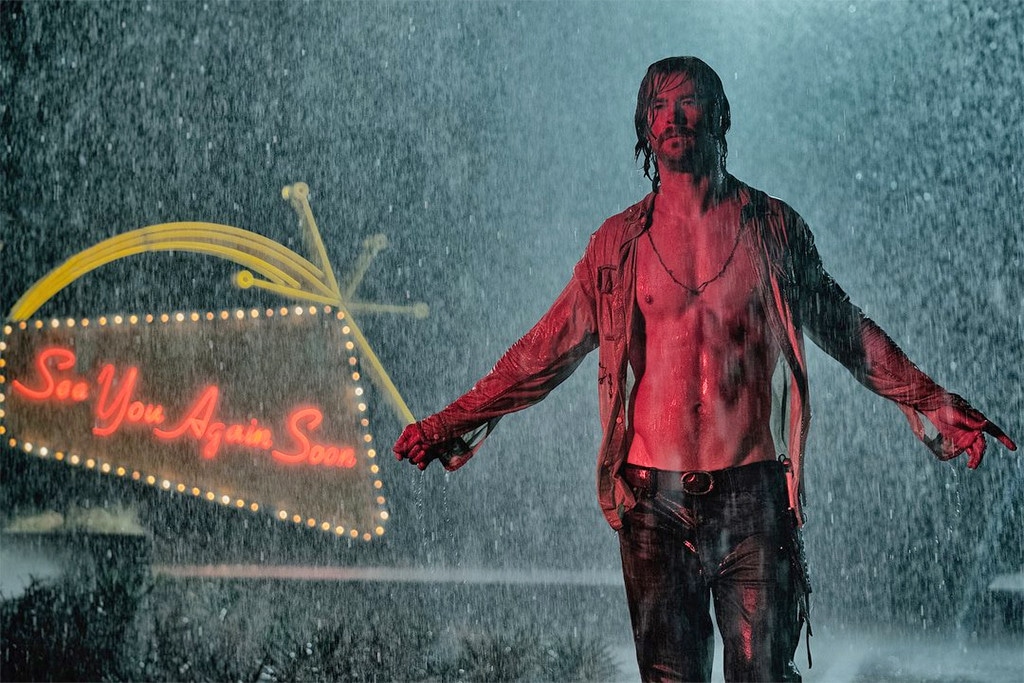 K French/20th Century Fox/Kobal/Shutterstock
Meet Chris Hemsworth, cult leader.
The 34-year-old Thor star showcases his chiseled, shirtless and dripping wet body in a teaser photo for the new thriller Bad Times at the El Royale. Hemsworth posted the image on social media on Friday. The movie is directed by Drew Goddard, who had also directed Hemsworth in the 2012 movie The Cabin in the Woods.
In Bad Times at the El Royale, the actor plays a charismatic cult leader. He and six other strangers, each bearing secrets, meet in 1969 at a mysterious hotel in Lake Tahoe. In the teaser photo, Hemsworth's character stands in the rain in front of the building with his arms held out.
"Over the course of one fateful night, everyone will have a last shot at redemption...before everything goes to hell," the movie synopsis says.
Twentieth Century Fox Film Corporation
Hemsworth also shared a second photo teaser, showing him appearing shirtless while standing in a field while co-star Dakota Johnson stands a few feet behind him. Hemsworth sports a mustache and a goatee in both pics.
The movie also stars Jon Hamm, Jeff Bridges and Broadway star Cynthia Erivo.
Bad Times at the El Royale is set for release on October 5.