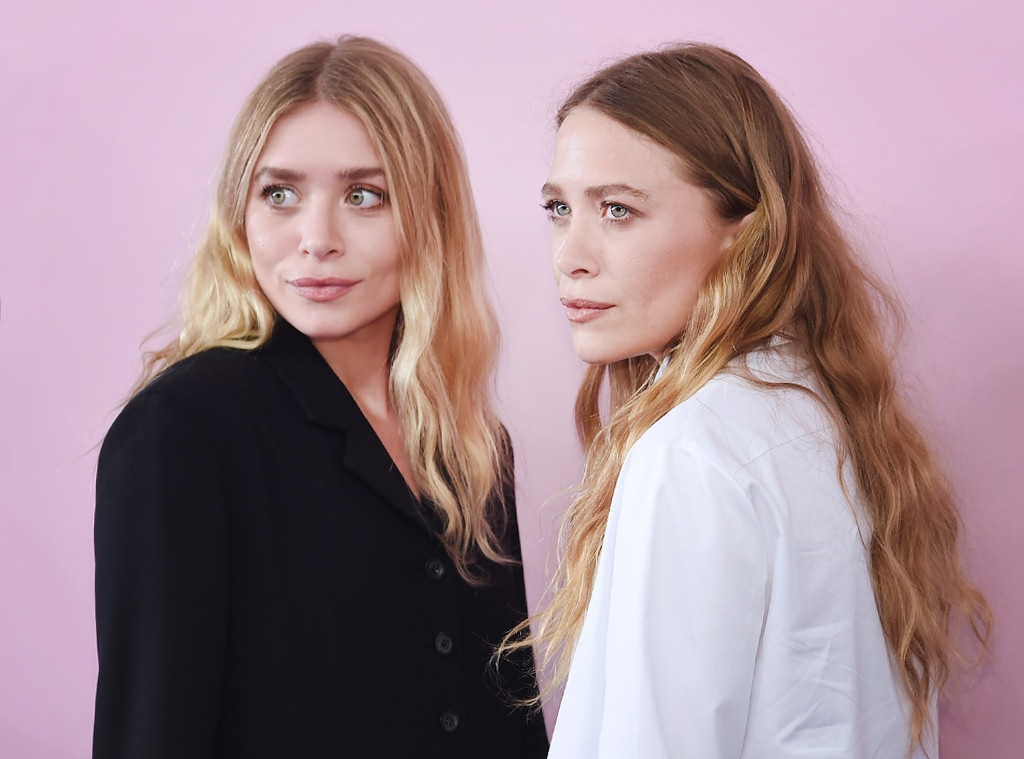 Jamie McCarthy/WireImage
Love or hate it, the Olsen twins have discernible style.
Mary-Kate and Ashley's fashion perspectives have evolved through the years, transitioning from Michelle Tanner-approved kiddie clothes, to tween dominance over the Limited Too market, to what we know now: oversized draping the Internet has coined bag-lady chic. At every stage, the constant threads—whether wholesome, trendy or shapeless—is distinguishable, helping to further promote their brand…even if these particular fashions are not exactly what they are selling.
The child-stars-turned-moguls have said their personal style has no influence over their award-winning designs for luxury label The Row and its more affordable counterpart Elizabeth & James. "We design for our customers and try to balance being ahead of trends while maintaining an everyday casual attitude," Mary-Kate told British Vogue in a 2015 interview. It may be this compartmentalized sensibility that has the sisterly duo nominated (again) for CFDA Awards in both categories of Womenswear and Accessories Designer of the Year.
Presley Ann/Patrick McMullan via Getty Images
But to understand their design aesthetic, we need to pay attention to the sisters' wardrobe choices—which may be a lot more thoughtful than that of the eclectic, slightly dazed grandma roaming your neighborhood streets.
The business partners, who live apart but remain close, may look like cast members of Sister Wives on the red carpet, especially in a sea of naked dresses and exposed skin, but on closer inspection, you have to appreciate how equally luxurious fabrics are as they are comfortable. Every millimeter of material contributes to the perfect scrunch on a turtleneck or gathering at the sleeve, and every detail, however mundane, is accounted for.
"You know, it's funny," Mary-Kate told Net-a-Porter in 2017. "I'm wearing these pants today and all I keep thinking is: how haven't they wrinkled yet? That's a good sign; we'll use this fabric again. It's little things like that."
Although they appear in mostly oversize garments, you'll often find these pieces belted or strategically tucked in to create dimension and a semblance of shape, something we see amplified in their collections.
Off the red carpet, the designers bury themselves in even more fabrics. Yet the cut of a trouser hem coupled with layering techniques tell a much more intriguing story. Ashley may just look like she's wrapped up in as much clothes as possible to stay warm, but the proportion of her camel sweater balances out the back of her oversize shirt.
"When we were younger, being in the public eye was almost part of our role and responsibility – to set the trends at that time or be ahead of fashion," Mary-Kate said to Net-a-Porter. "We would take adult clothing and cut it down to our size, change the proportions. I think from a young age we understood fit in a very different way because we're so petite."
At the very core of The Row is balance, between what's comfortable and sexy, masculine and feminine, they've said. You may not immediately catch that as Mary-Kate walks by on a busy New York street, but it's there. As soft as her wool sweater may feel, her Fara Lace-Up Leather Combat Boot toughens up the look. As austere as the navy and gray color palette may suggest, there's a bold hint of red to create contrast.
They may be constantly swimming in fabric, but they are also intentional about the draping that is their breaststrokes.
In 2016, WWD asked if they sketch together, in which Mary-Kate replied, "We drape."