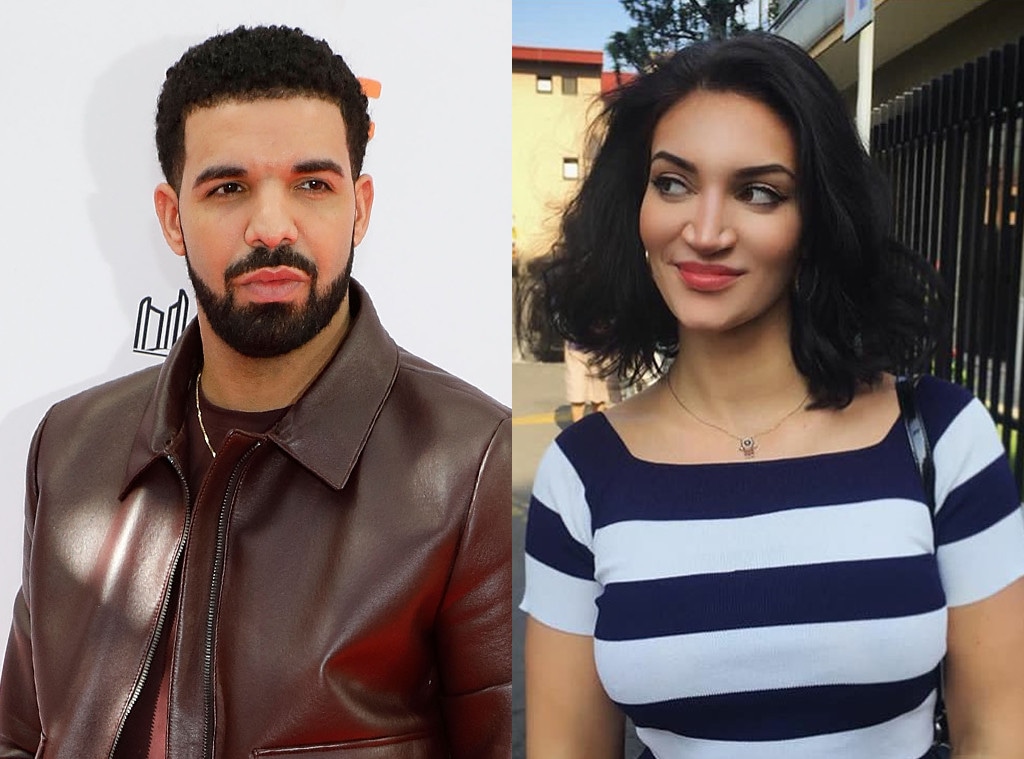 Taylor Hill/FilmMagic; Instagram
E! News has learned new information about Drake's relationship with Sophie Brussaux, the mother of his alleged child.
It was a year ago that Sophie, a former porn star, came forward claiming the Grammy winner got her pregnant. "If it is Drake's child, which he doesn't believe it is, then he would do the right thing by the child," a rep for Drake told us at the time.
Sophie has since given birth to a son named Adonis, and even though Drake hasn't taken a DNA test yet, a source tells E! News that he has been financially supporting Sophie through and after her pregnancy.
The insider adds that Drake is planning to take that DNA test.
Drake's relationship with Sophie is back in the headlines this week amid his diss track war with Pusha T.
After Drake referenced Pusha T's fiancée Virginia Williams on "Duppy Freestyle," he responded with a rhyme about Sophie.
"Since you name-dropped my fiancée, let 'em know who you chose as your Beyonce/Sophie knows better, ask your baby mother/Cleaned her up for IG, but the stench is on her/A baby's involved, it's deeper than rap/We talkin' character, let me keep with the facts/You are hiding a child, let that boy come home/Deadbeat mothaf--ka playin' border patrol, ooh/Adonis is your son and he deserves more than an Adidas press run, that's real/Love that baby, respect that girl/Forget she's a porn star, let her be your world," Pusha T raps in "The Story of Adidon."