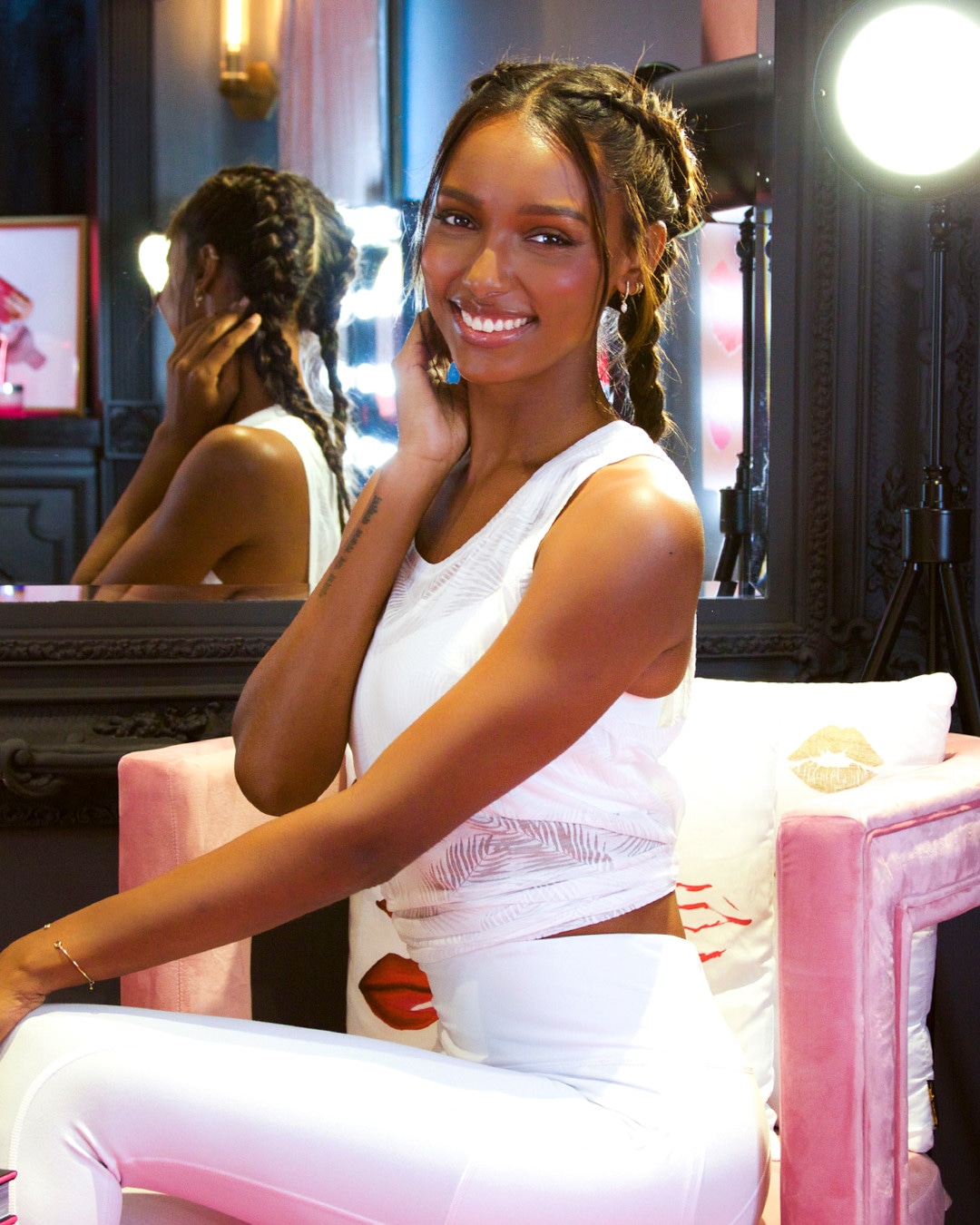 Jacqueline Lee / E!
While we may think of social media as quick snapshots of real life, let's be honest, perfecting your Instagram requires thought.
You need to find the good lighting. You have to perfect your angles. Is your outfit cute? Does it look too forced? Which one of the 20,000 selfies in your phone looks the most effortless (despite all of your effort)? Should you put a filter? Is a caption necessary or will emojis do? 
The anxiety that comes with posting a photo of yourself for the world to critique is too real. Unless, of course, you're a model that's perfected your on-camera looks.
Case in point: Victoria's Secret models and Instagram sensations Jasmine Tookes and Martha Hunt, who each have 2.8 million followers. Like true angels, the influencers broke down their favorite poses to soothe your Insta-anxiety. 
Jasmine's Formula for the Perfect Selfie
Step 1: Have someone else hold the camera
"I don't actually hold the [camera]," she told E! News. "I have a friend of mine stand in front of me a hold the camera and then they click the button, so you can get a better view of yourself."
Step 2: Pick your best side
"Turn to the side," she continued. "My left side, I think, is my good side."
Step 3: Bring the hand furthest away from the camera up to your hair.
"If my hair is down, I kind of push it forward. Put my head down and smile."
Her secret: Add Victoria's Secret Bombshell Leg Lust to the high points of your décolletage to enhance your glow!
Martha's Formula for the Perfect Full Body Pose
Step 1: Touch Up Your Makeup
Before getting into her stance at the LA-based pop up, Villa Victoria, the model prepped for the camera by adding another layer of Victoria's Secret Velvet Matte Lip Stain in Adored.
Step 2: Wait for the Sun to Set 
The model describes the perfect time for photos as "magic hour," when the sun is setting. "That way you won't be shadows on your face," she told us.
Step 3: Take a three-quarter stance
"If you're wearing an outfit that's kind of bulky or make you feel a bit wide," she began, referring this her destroyed boyfriend jeans and loose-fitting top, "You can always take a three-quarter stance, which will slim you down."
Step 4: Hook your arm
"You can either hook your arm in your denim, here," she said, sliding her hand into her front pocket, "Or, [put it] in your back pocket. That gives you an angle."
Her secret: "Have a clutch handy, because it gives you something to do with the other arm," she said.
Watch:
How Victoria's Secret Model Martha Hunt Keeps In Shape