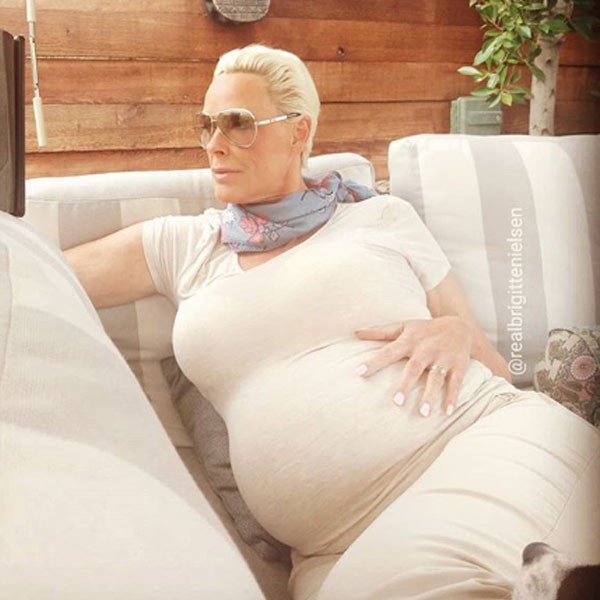 Instagram
Brigitte Nielsen is rocking a baby bump!
The 54-year-old model, actress and reality TV star has revealed she is expecting her fifth child. In two photos shared to her Instagram account, Nielsen posed with her prominent baby bump taking center stage. 
"Family getting larger #me #family #brigittenielsen #babybump," she captioned the first shot of herself cradling her bump. "Happy time positive vibes #happyness #positivevibes," the star described the second similar snap. 
Since 2006, the soon-to-be mama times five has been married to Italian model Mattia Dessi. Prior to her relationship with Dessi, she was married to Kasper Winding, with whom she welcomed her first child, a son named Julian. Nielsen later famously wed Sylvester Stallone, though the marriage lasted less than two years. 
Gisela Schober/Getty Images
During her relationship with ex-fiancé Mark Gastineau, Nielsen gave birth to her second son,  Killian Marcus Gastineau. She welcomed two more sons, Douglas Aaron and Raoul Jr. with fourth husband Raoul Meyer.
Her current pregnancy news has inspired fans and followers who are also looking to have children later in life. "Nobody has the rights to lead your own decision unless you allow them to do so," Nielsen responded to one fan who called her an inspiration. "You're the only one in charge of yourself and your own happiness. Best of luck!"
Nielsen certainly looks happy with another little one on the way! Congratulations!