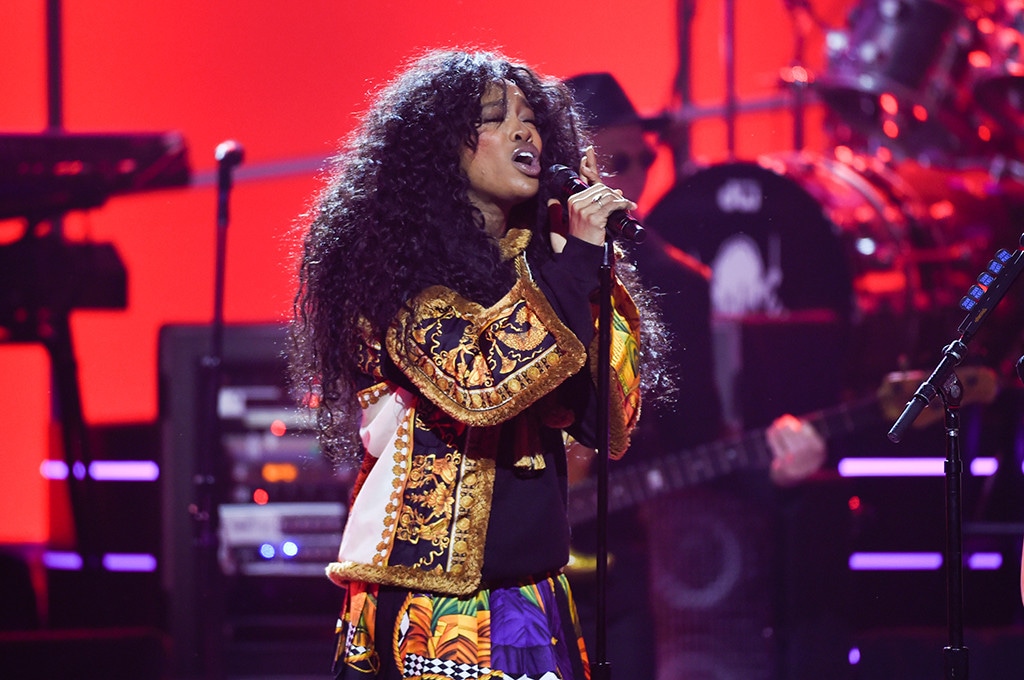 Michele Crowe/CBS
Save your voice, SZA!
Last week, Top Dawg announced one of the most popular artists on his label had been pushing herself too hard on the Championship Tour, which kicked off May 4 in Vancouver; other artists on the 30-date trek include Ab-Soul, Kendrick Lamar, ScHoolboy Q and Jay Rock. In an Instagram update, he wrote, "I got some bad news. I have to take SZA off for a few days on the tour. Her vocal chords are swollen and she have to rest her voice to prevent any permanent damage. We been monitoring her close and this is the reason she missed the Arizona and New Mexico dates. She'll see the doctor again in a few days and I'll update you guys on her status."
"As for the dates she missed," he added, "we'll figure out a way to make it up to you guys."
Days later, SZA shared Top Dawg's note and reminded fans that she's been on the road for 11 months. "This didn't happen overnight. Ive been troubleshooting for a while now and usually steroids and pushing through help. They don't this time. I'm not sick my voice just won't f--king work," she explained on Instagram. "If I don't pause now I'll be forced to pause permanently."
"I'm genuinely sorry for every face, voice, and energy field I won't be touching! I'm literally taking as many steroids as I can to speed this up!! Its a waiting game and super weird to be blamed for stuff outta my control but I get it!" SZA added. "Again I'm sorry..I'll be right back."
Late Tuesday night, SZA gave an update on Twitter.
"My voice is permanently injured. Great!!!!!!!!!!!!! YAYYYYYUUYH!!!!!!!!'n," she wrote, adding, "Tonight was the test. That settles that. I jus wanna be left alone my priorities are f--ked up. They been f--ked up. I need space goodbye." Without explanation, SZA deleted her tweets; it's unknown if she'll take the stage later tonight at the Jones Beach Theater in Wantagh, New York.