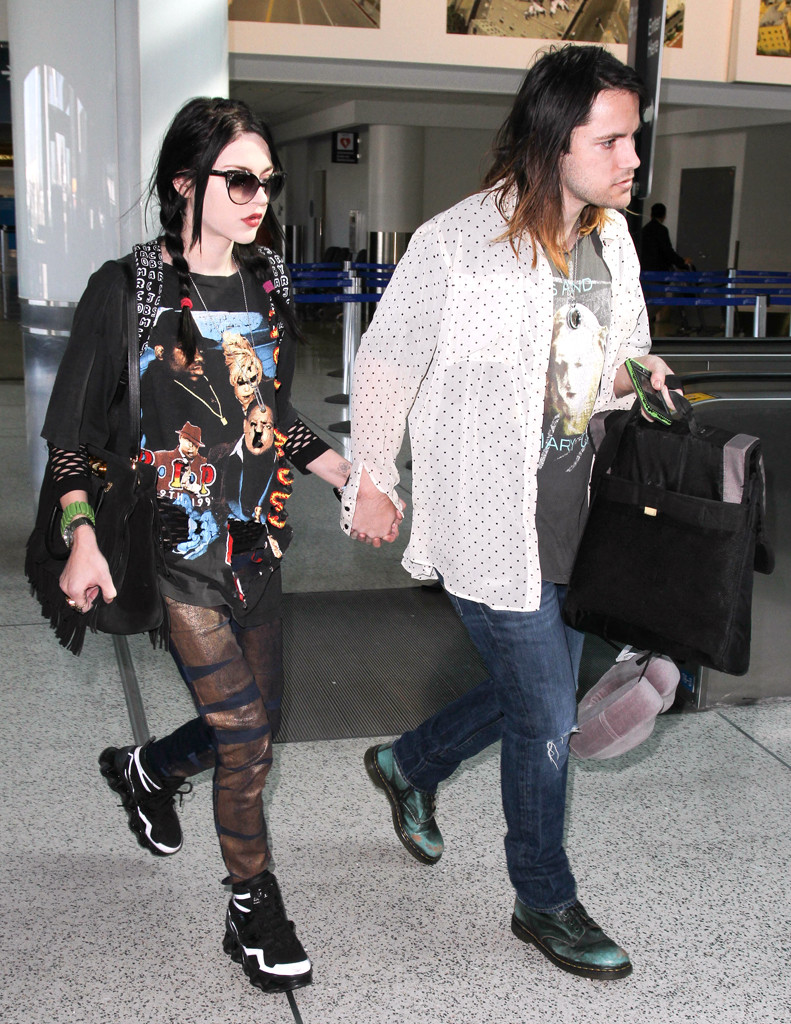 GVK/Bauer-Griffin/GC Images
Frances Bean Cobain's ex Isaiah Silva accuses her mother Courtney Love of helping to conspire to have him killed in order to retrieve one of Kurt Cobain's famous guitars.
Earlier this month, after a two-year legal battle, Frances and Isaiah finalized a divorce to end their almost four-year marriage. They had reached a settlement, under which Isaiah would keep her late father's 1959 Martin D-18E guitar, which he played during his band Nirvana's iconic 1993 MTV Unplugged performance. Isaiah had said she had given him the instrument as a gift, a claim she denied.
Late last week, Isaiah sued Courtney, her manager Sam Lutfi—known for his previous dealings with Britney Spears and Amanda Bynes, his alleged associate 13 Reasons Why and Riverdale star Ross Butler, as well as several other associates, accusing them of planning to kill him in order to retrieve the guitar almost two years ago. They have not commented.