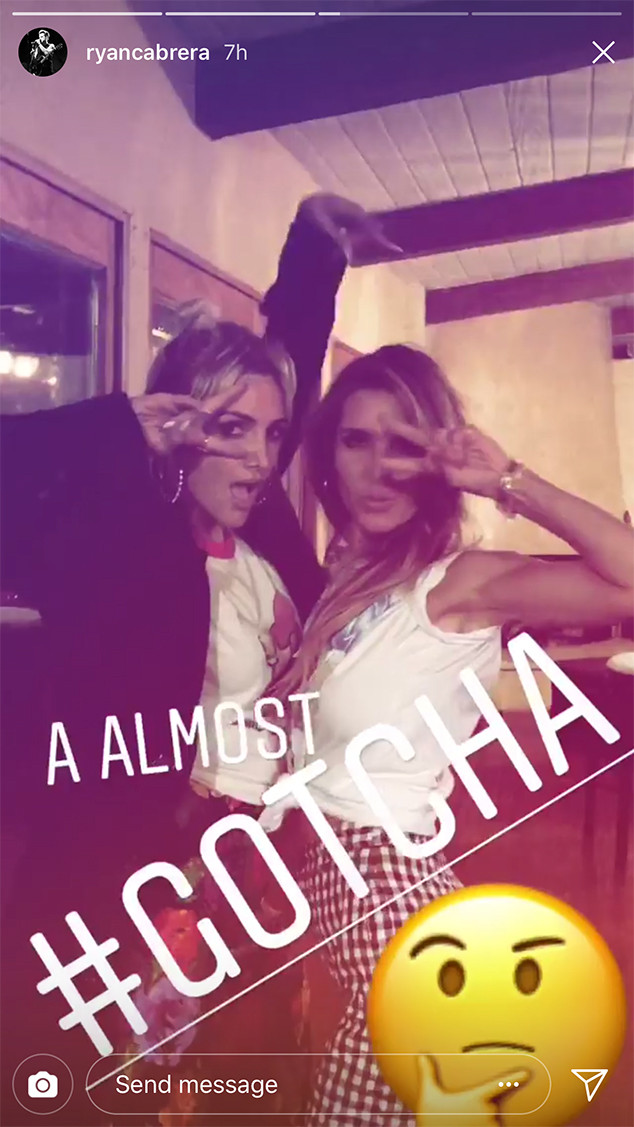 Instagram
If only cameras were still rolling on The Hills.
Over Memorial Day weekend, fans discovered on Ryan Cabrera's Instagram Stories that the "40 Kinds of Sadness" singer was able to celebrate with girlfriend Audrina Patridge and ex-girlfriend Ashlee Simpson-Ross.
In videos posted on the popular app, Ryan filmed the ladies singing and hanging out together at what appeared to be a house party. And in one of the clips, the singer cryptically wrote, "A Almost #Gotcha."
Ashlee's husband Evan Ross and other close friends were also seen in the videos having a great, friendly time. In other words, no drama here!
As pop culture fans know, Ryan and Audrina recently rekindled their relationship after briefly dating in 2010. From visiting the Stagecoach Music Festival to enjoying a romantic getaway to Mexico, the two quickly proved to be more than just friends as they entered a new phase in their relationship.