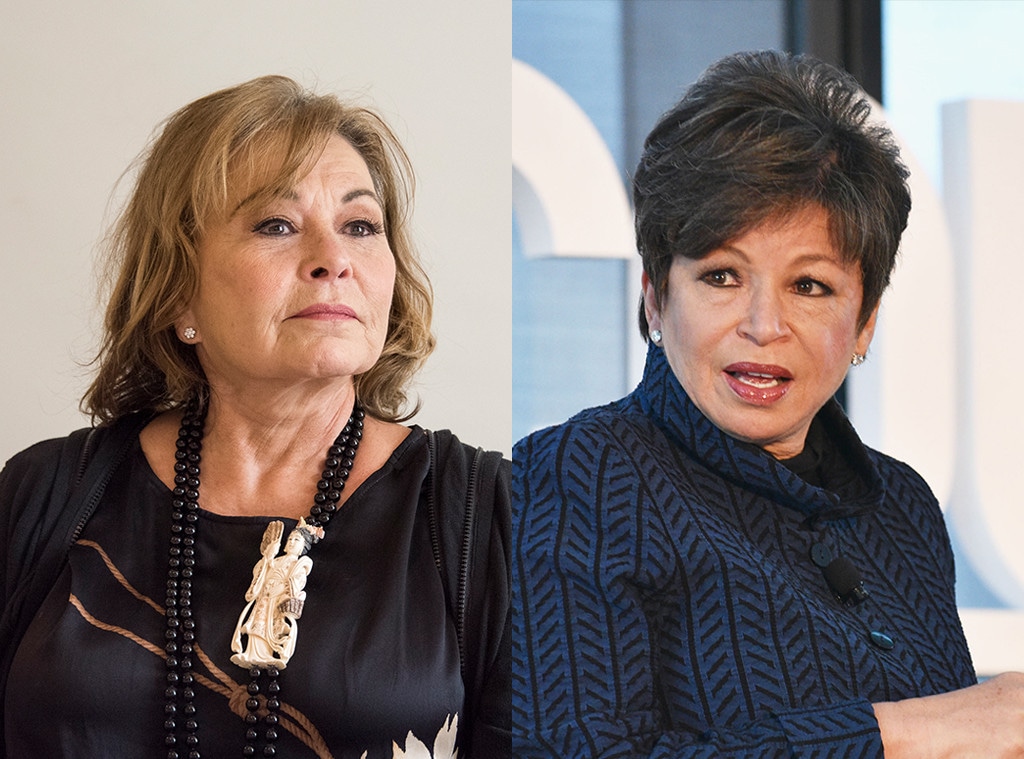 Getty Images
Valerie Jarrett says there are lessons to be learned in the aftermath of Roseanne's sudden cancellation. 
Speaking for the first time since Roseanne Barr used racist language to describe her in a since-deleted Twitter rant, Jarrett expressed her hope for turning the incident "into a teaching moment."
"I'm fine," the former adviser to Barack Obama assured during MSNBC's Everyday Racism in America town hall on Tuesday. "I'm worried about all the people out there who don't have a circle of friends and followers coming to their defense."
Jarrett also revealed that chairman and CEO of The Walt Disney Company, ABC's parent company, Bob Iger notified her of Roseanne's cancellation prior to the public announcement. Iger apologized, Jarrett said, adding that he told her there would be zero tolerance for Barr's remarks.
During the town hall, Jarrett said she is more concerned for "the person who is walking down the street minding their own business and they see somebody cling to their purse or want to cross the street." Or, as she continued, "every black parent I know who has a boy who has to sit down and have a conversation—the 'talk' as we call it. Those ordinary examples of racism that happen every single day." 
Barr later issued an apology for her "bad joke," in which she likened Jarrett to "muslim brotherhood & planet of the apes had a baby."
ABC Entertainment president Channing Dungey announced Roseanne's cancellation in a statement: "Roseanne's Twitter statement is abhorrent, repugnant and inconsistent with our values, and we have decided to cancel her show." Iger tweeted, "There was only one thing to do here, and that was the right thing."
Several stars have weighed in on the offensive remarks, with co-stars Sara Gilbert and Emma Rose Kinney expressing their disappointment in Barr.
"This is incredibly sad and difficult for all of us," Gilbert tweeted, "as we've created a show that we believe in, are proud of, and that audiences love— one that is separate and apart from the opinions and words of one cast member." 
Barr has not commented publicly on her show's cancellation. 
(E! and MSNBC are both part of the NBCUniversal family.)