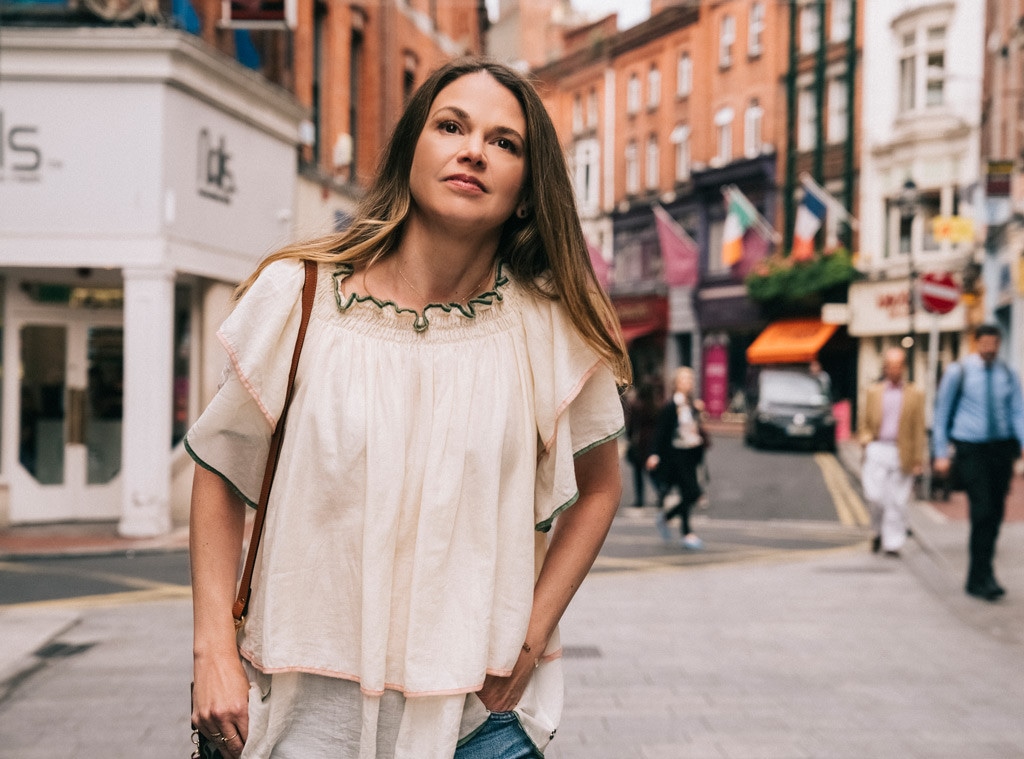 TVLand
Summer is here! Well, the unofficial start of summer is here (it was Memorial Day) and we're so ready for warmer days, sunshine and of course new TV shows.
While fall might be the season for television there is actually a lot to be excited about TV-wise during the summer months. The Bachelorette has already begun and new episodes of Unbreakable Kimmy Schmidt drop on Netflix in July and that's just the beginning.
June alone is full of some amazing shows that shouldn't be missed. From returning series like GLOW (which is in its second season) and Younger (season five premieres in early June) to new shows like Ryan Murphy's Pose, June is jam-packed with TV shows you're going to love.
Some of the new shows have a lot of star you're not going to want to miss. For example, Alicia Silverstone is the lead on Paramount Network's American Woman. Plus, Julianna Margulies is making her first TV appearance following The Good Wife on AMC's Dietland.
The stars are in high supply on each and every one of these June premieres, so shouldn't you be tuning in to see them? We know we will be watching!
The real question is which of these new and returning June TV starts you're most enticed by? Are you a GLOW fan or is The Bold Type more your style? Will you be testing out a new series or watching the next season of your favorite one? Vote for the show you're going to be watching all summer long below.
Pose: June 3
FX is blessing us with another Murphy project this summer and we're not sure we're ready for it. Pose is a new series that is set in the '80s in New York City. It will be a dance and musical drama that focuses on the rise of the luxury universe, the social and literacy scenes downtown and the ball culture world.
Dietland: June 4
AMC's Dietland is based on the Sarai Walker book by the same name and explores society's obsession with weight loss and fashion. It will be told through the eyes of the people who actually work in the beauty industry and with the legendary Margulies at the helm and the fresh face of Joy Nash on board, it's sure to be a winner.
Marvel's Cloak & Dagger: June 7
Freeform is getting in on the action and Marvel game with Cloak & Dagger. It stars Olivia Holt and Aubrey Joseph as two very different teenagers from different backgrounds who bond over their newly acquired superpowers. Sounds fun, right?
American Woman: June 7
June is the month for going back in time through your television set. American Woman will be taking viewers back to the 1970s as a single mom gets help from her friends in raising her kids after her husband cheats on her and she decides to do things on her own. The Paramount Network show stars Silverstone, Mena Suvari and Jennifer Bartels and will bring to light the '70s second-wave of feminism in Beverly Hills.
Younger: June 5
Season 5 of TVLand's guilty pleasure is almost here! You can watch an all-new season of Younger this summer and as usual the drama, secrets and lies about Liza (Sutton Foster) and her age will be in high supply. Plus, with Kelsey (Hilary Duff) now dating two men there might be a little too much scandal and romance in one friendship circle…maybe.
Claws: June 10
Your favorite manicurists are back and better than ever on TNT's Claws this summer. Season two will show Niecy Nash and her badass posy of manicurists facing the Russian mob and looking fab while doing so. Plus, their goal of "World domination baby…one manicure at a time" is still on the menu.
The Bold Type: June 12
Scarlett Magazine's fab three are ready to take on New York City with style, grace and maybe a few awkward sexual encounters in season two of this Freeform series and we're so ready for it. Sure, Jane (Katie Stevens) might be working at another magazine right now, but her girls Kat (Aisha Dee) and Sutton (Meghann Fahy) still have her back because friends don't fade even when you're no longer able to chat in the magazine closet on a regular basis.
Queer Eye: June 15
The Netflix gods have answered our prayers and more Queer Eye is on its way. After making a big splash in February the rebooted series is gearing up for a second season and you know that means…you need to get your tissues ready because crying is sure to follow. With every emotional makeover that comes our way we fall more and more in love with these guys and their amazing advice.
Yellowstone: June 20
Kevin Costner is at his finest in Paramount Network's new show Yellowstone and you're not going to want to miss it. The show follows the world of the Dutton family, who owns the largest ranch in the U.S., as they fight to protect their land and each other. It's drama with a side of cowboys and it looks amazing.
GLOW: June 29
Bust out your leg warmers and leotards because GLOW is back for its second season on June 29! Season one of the Netflix series introduced fans to the Gorgeous Women of Wrestling as aspiring actress tried out to become a TV wrestler. This season Alison Brie, Betty Gilpin, Britney Young and the rest of the GLOW girls will be showing off more moves on the mat and perhaps finally get the TV boost they've been promised.
Nailed It: June 29
Nailed It's first season only had six episodes and clearly that wasn't enough. Netflix's disastrous baking show is returning in June for another batch of terrible bakers who are trying to "nail" different challenges but usually fail instead. Can this group of contestants bake Instagram-worthy treats? Tune in to find out!
June 2018 TV Shows to Watch