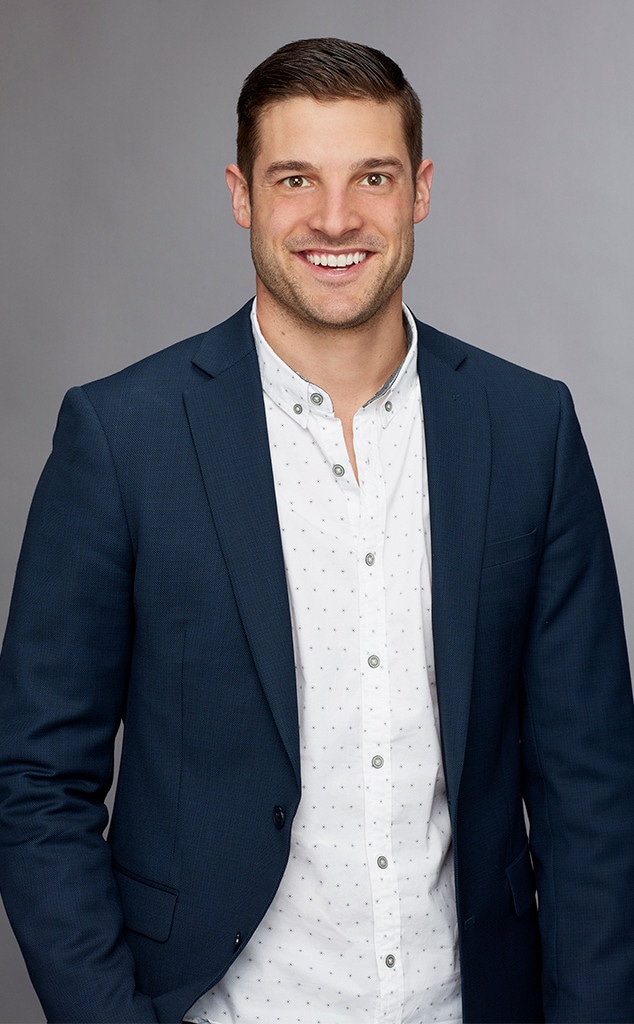 ABC
The Bachelorette contestant Garrett Yrigoyen is receiving major backlash today, hours after the show's season 14 premiere, over his alleged Instagram activity.
Screenshots recently shared online by former Bachelor contestant Ashely Spivey show that Garrett's Instagram account liked several offensive posts, including posts that mock Parkland shooting survivor David Hogg and the trans community.
That Instagram account has since been deleted, but it appears that Garrett started a new one. On May 27, the Instagram account @garrett.yrigoyen posted a photo of Garrett and a pal with the caption, "Throwback since my old account got hacked."
Garrett, a 29-year-old medical sales representative, became an early frontrunner for Becca Kufrin's heart on the season 14 premiere, receiving the First Impression Rose shortly after arriving in a minivan during Monday's episode.
Becca recently talked to E! News about deciding who received that first rose.
"It was interesting because there were so many guys that stuck out that night that I laughed with, that made me smile, that made me feel hopeful again," Becca shared with us. "And so I was like, so many of these guys would be a great contender for this First Impression rose. It was just somebody who made me laugh, but that's not to say the other guys weren't great because every one of them did something wonderful out of the limo and wonderful through every conversation I had that night and beyond."
While we'll have to wait and watch to find out who makes it to the end of the season, Becca did recently reveal that she is engaged.