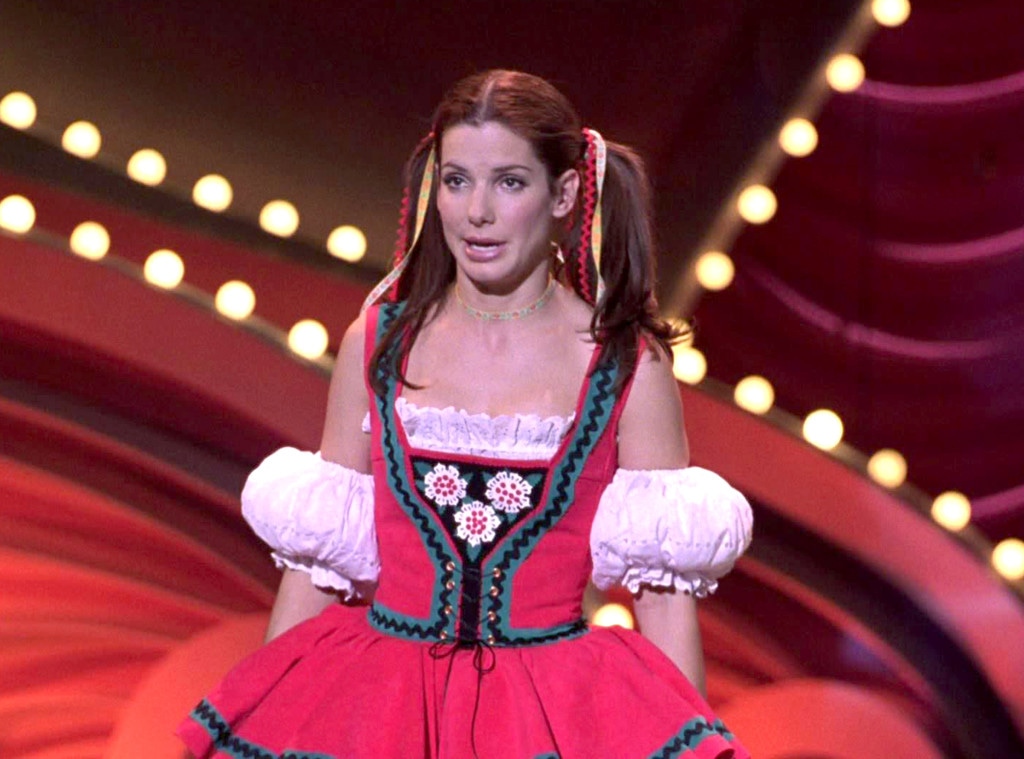 Warner Bros.
Sandra Bullock's newest film Ocean's 8 is almost here!
The film, which follows Danny Ocean's (George Clooney) sister Debbie Ocean (Bullock) as she tries to pull off the greatest jewelry heist at the Met Gala, hits theaters this week (June 8) and we're almost a little too excited about it.
It's been three years since Bullock has had a movie in theaters—the last movie was 2015's Our Brand is Crisis—and that's far too long for fans of the Oscar-winning actress. The good news is that the Bullock box-office drought it almost over.
In fact, ahead of the 53-year-old actress's next movie release this Friday why not take a look back at the star's biggest and best movies roles to date? There have been a lot of extraordinary films in Bullock's past like Practical Magic with Nicole Kidman or Hope Floats with Harry Connick Jr. that we can't help but love. She won an Oscar for her role in The Blind Side and was nominated for another for Gravity, both of which were impressive films.
Plus, who can forget her comedy roles like Miss Congeniality and The Proposal? They're both full of laughs and love and we'll happily watch them over and over again for years to come. Not so surprisingly, these films are just the tip of the iceberg for Bullock who has more than 50 acting gigs to her name so far.
To relive her top 20 acting roles (sorry we had to narrow it down a little bit!) of all time keep reading. We're sure her work on Ocean's 8 will soon be added to this list, but for now these 20 films are forever in our hearts as Bullock's "best of the best" movies. Vote for your favorite below!
Sandra Bullock's Best Roles