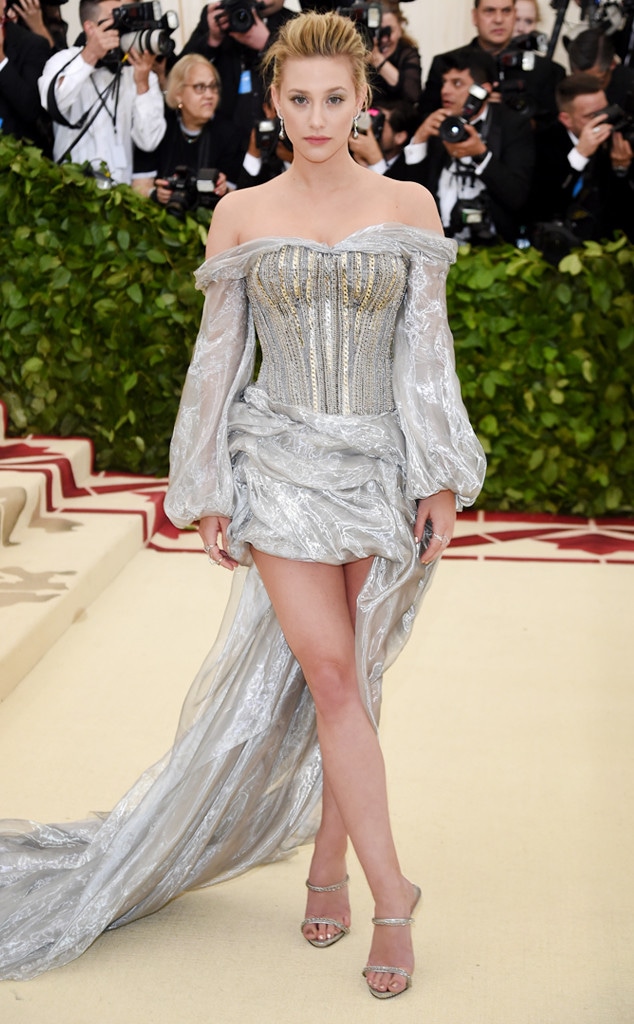 Evan Agostini/Invision/AP
Lili Reinhart is not pregnant, but she is over the constant commentary on her appearance.
The 21-year-old Riverdale star took to Instagram Story on Monday evening to address the speculation over a photo that's surfaced on social media. The photo shows the actress spending time with co-star and rumored boyfriend Cole Sprouse in New Orleans, along with Zoey Deutch and Haley Lu Richardson. After seeing the response to the picture, Reinhart decided to shut down any speculation on social media with a message to the people analyzing her appearance.
"It's unfortunate that one unflattering photo of my stomach circulating the internet causes hundreds of people to think I'm pregnant," Reinhart began in a series of posts.
"Nope. Not pregnant. This is just my body," she continued. "And sometimes I'm bloated. Sometimes an unflattering photo is taken of me. Sometimes I go through periods of time where I gain weight."
"My body is something that I will NEVER apologize for," Reinhart went on to write.
"My body will constantly go through change. And so will yours. And that's fine," she added. "So let's not put so much time and effort into caring about a stranger's figure."
After seeing her co-star's posts, Riverdale actress Camila Mendes was inspired to write her own body positive message to her fans on social media.
"I feel bloated 24/7, my weight fluctuates constantly, it comes with being a woman and should be celebrated, not criticized," Mendes wrote. "I used to fear the day that people start publicly criticizing my body and commenting on my weight."
"I've suffered too much from my own self criticism, and wasn't sure that I could handle it from others," she continued. "But seeing somebody as beautiful as Lili respond to public scrutiny by preaching and practicing self love is all it takes for me to overcome that fear. Proud to call her my friend. Let's continue inspiring women to love their bodies."