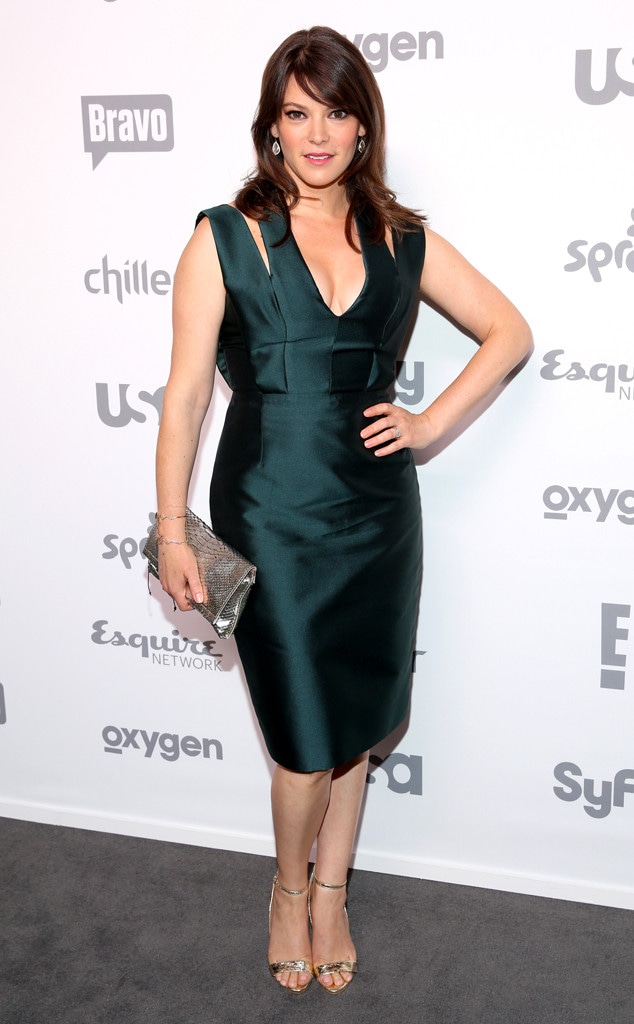 Cindy Ord/NBCUniversal Cable Entertainment
UPDATE: He has a name! After giving birth on Wednesday, May 23, a rep for Gail Simmons tells E! News her son's name is Kole Jack Abrams.
______
It's a party of four!
Top Chef's Gail Simmons is now officially a mom of two! The judge posted the big news on her Instagram on Monday, revealing that she'd welcomed her second child, a baby boy with husband Jeremy Abrams on Wednesday.
Along with a sweet photo of herself holding her son's hand, the foodie wrote, "He's here! And he's a keeper. Please excuse the social media silence but I've been busy ogling this little guy who barreled into our lives Wednesday morning. Thank you friends far and wide for all your love and support. So far it's been beautiful chaos. #mamaoftwo."
The couple also has a 3.5-year-old daughter, Dahlia Rae.
In December, a rep for Simmons confirmed to People that the Top Chef judge was pregnant with her second child.
 In a statement, Simmons and her hubby said, "We are thrilled that a sibling is on the way for our daughter Dahlia Rae, who is almost 4."
Back in 2008, the celebrity food writer and her music executive husband wed in a picturesque ceremony that was featured in Martha Stewart's Weddings, before welcoming their first daughter in December 2014.
Throughout her first pregnancy, Simmons admitted to People that it was a total breeze. "I really can't complain. It's been amazing," she said at the time. "I feel great and I have lots of energy. I still have a few months left, and then the actual parenting begins!"
(This story was originally published Monday, May 28, 2018 at 4:14 p.m.)