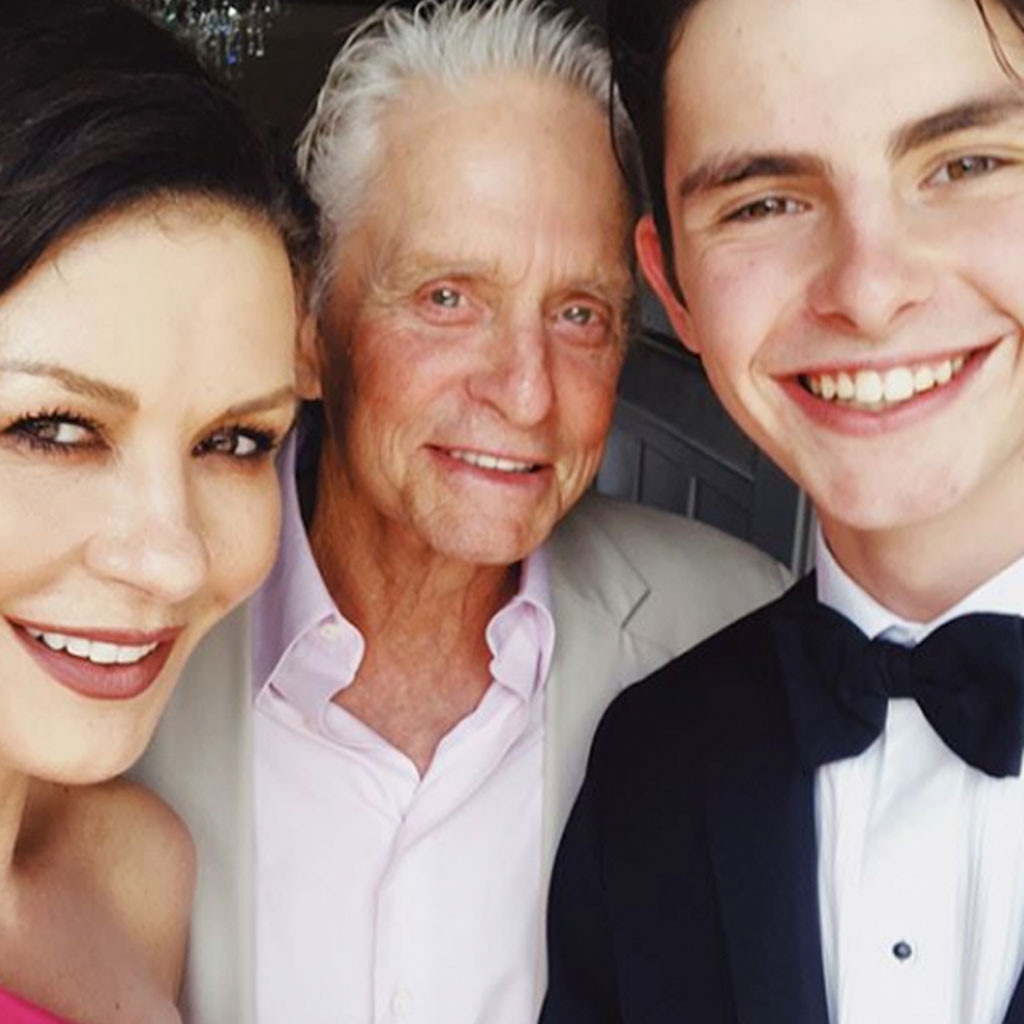 Instagram
He's all grown up and look at those movie-star good looks!
Catherine Zeta-Jones and Michael Douglas' son isn't a little kid anymore, in fact, Dylan Michael Douglas is now 17-years-old and headed to his high school senior prom. Oh how time flies!
On Sunday, the 48-year-old actress hopped on Instagram and posted a photo with her hubby since 2000, "Prom Proud! Graduation around the corner! So proud of you Dylan, college bound! Love you so."
The prom-tastic teen was outfitted in a classic black tux—and of course, he also opted for a huge smile! 
Dylan is the older brother to the couple's daughter, Carys Zeta Douglas, who is 15.
Last August, the Fued star took to Instagram to share an adorable video montage of her son in honor of his 17th birthday.
"Don't ˋSTART ME UP' on how much I love you," the actress captioned her video. The montage, set to the song "Start Me Up" by Dylan's idols, The Rolling Stones, features his father, grandfather, Kirk Douglas, and younger sister.
"Dylan, you are truly a remarkable young man. You are the joy of my life" Catherine added. "17 years old today! Happy Birthday sweetheart @dy1and."
Last year, the Academy Award-winning actress sat down with Jimmy Kimmel, revealing Dylan and Carys want to get into show business.
"You know, I know it's going to be hard for them, because they've got their grandfather, Kirk [Douglas], they've got me, they have Michael, but they so inherently love it and they're good!" Catherine shared.
"They go to summer camp every year—they do like three musicals and straight plays—and they love it. I've had a wonderful life in this business, so if they want to do it, they know the hardships and the percentages of who makes it and who doesn't, so I just think that they've got the talent and I know that they have the drive."