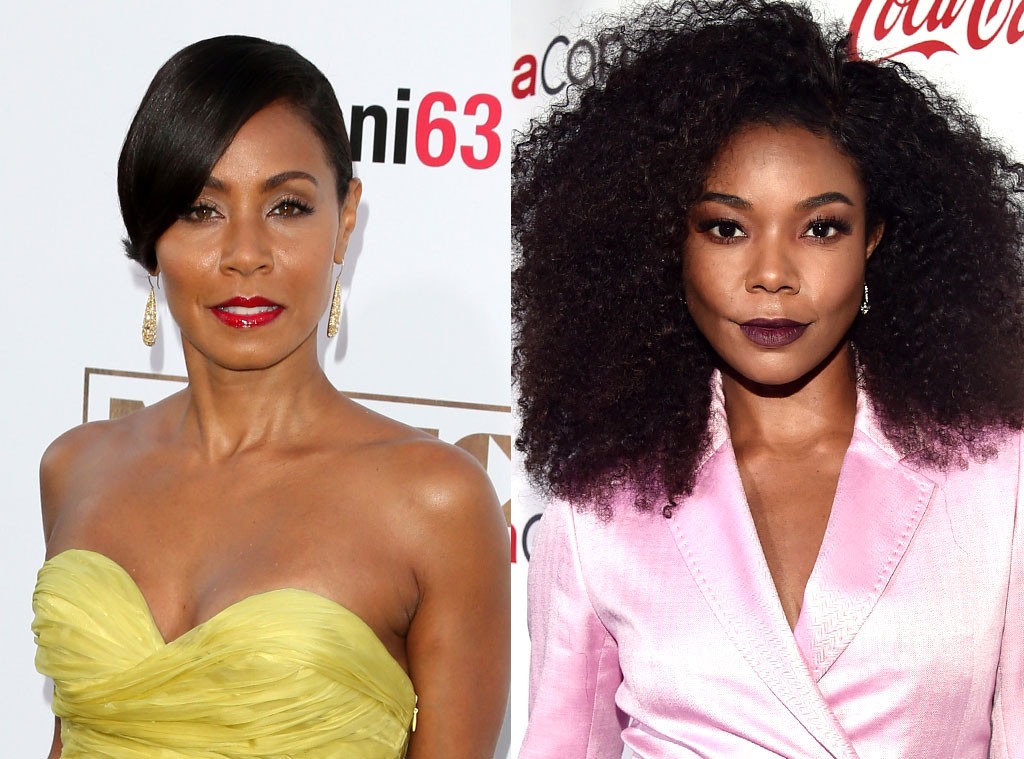 Getty Images
Jada Pinkett Smith and Gabrielle Union have made amends after having a falling out about 17 years ago.
For the first time, the actresses sat down together to really discuss their relationship with each other over the years. The conversation was documented for a new episode of Jada's Red Table Talk, posted to Facebook Monday.
"This is a very special show for me, because what I decided to do was make this about creating a new girlfriend," Jada said on the episode. "Gab and I, we had a bit of a break, we don't know how, and she's been open to this healing, she's been open to this conversation."
Jada went on to tell Gabrielle, "It felt so good on the phone with you to even just go, 'Hey, I'm sorry that I didn't even take the time to talk to you, you know?' And then I had to just apologize and just thinking to myself, 'Damn, Jada! That was some petty ass s--t!' But, at the same time going, 'Well, that's where you were then. Thank God you're someplace else now.'"
Gabrielle also admitted that she too could've tried to have a talk with Jada over the years, but she instead let it go, thinking "it's not gonna affect my life," but it did.
"Every time we would see each other we were always cordial and always nice, but it was always tension," Jada shared.
Watch the video above to see Jada and Gabrielle make amends after their 17-year feud!