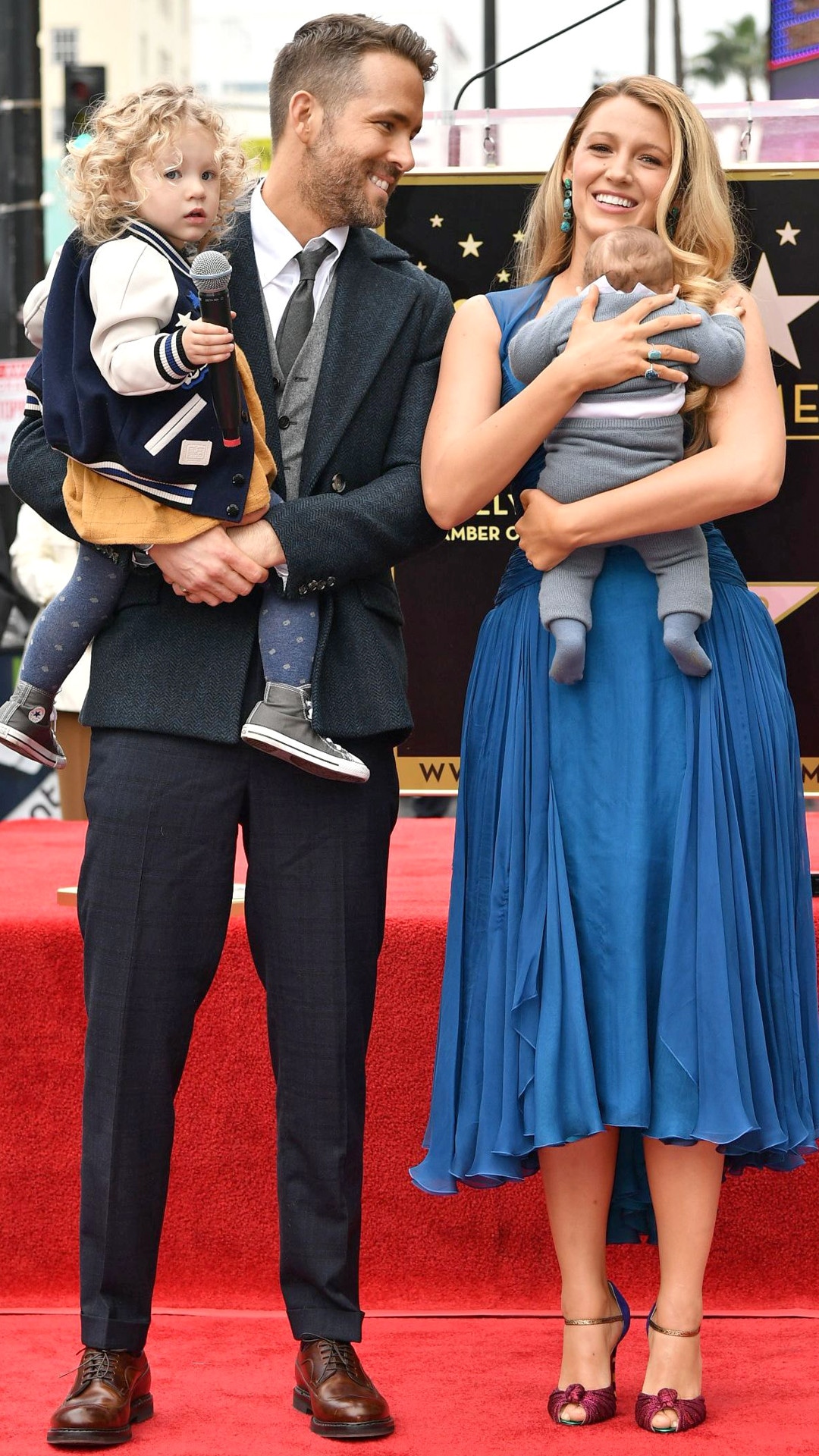 Rob Latour/Variety/REX/Shutterstock
Blake Lively and Ryan Reynolds love to joke around with each other on social media...and we can't get enough!
The hilarious couple was at it again over the holiday weekend, revealing some very personal information in the process. It all started on Saturday when Lively tweeted a new teaser trailer for her upcoming movie, A Simple Favor. In the movie, Lively's character Emily goes missing, and Reynolds wants to know what happened to her.
"You can tell me. We're married. You once drove me to the hospital when you were giving birth. So... what the f--k happened to Emily?" Reynolds tweeted Lively.
In response, Lively (the queen of comebacks) tweeted, "Oh darling, of all the secrets I'm keeping from you, this should be the LEAST of your concerns... trust me."
On Sunday, Lively took to Twitter to show her support for her husband's company, Aviation Gin, by posing for a photo with one of their hats on.
"Catalogue work for @reedmorano @AviationGin please tell me I'm hired. My husband owns the damn company! (Trainee!)" Lively tweeted along with the photo.
"Would love to have you on board! We're more than happy to review your resume Blake! Please send to Ryan@aviationgin.com and @VancityReynolds will determine the proper department for further interviews," the Aviation Gin Twitter account replied.
But when Reynolds saw this exchange, he was (jokingly) furious with his company.
"Why in the hell-f--k did you give her my secret email? That does it... I'm coming to the office in a Canadian rage. Which means, I'll probably keep to myself a few min, before buying everyone coffee and watching a @SchittsCreek marathon," he tweeted.
Aviation, realizing their mistake (LOL) replied, "Completely understood and we apologize. Please do note that the office is closed on Monday in observance of an American holiday."