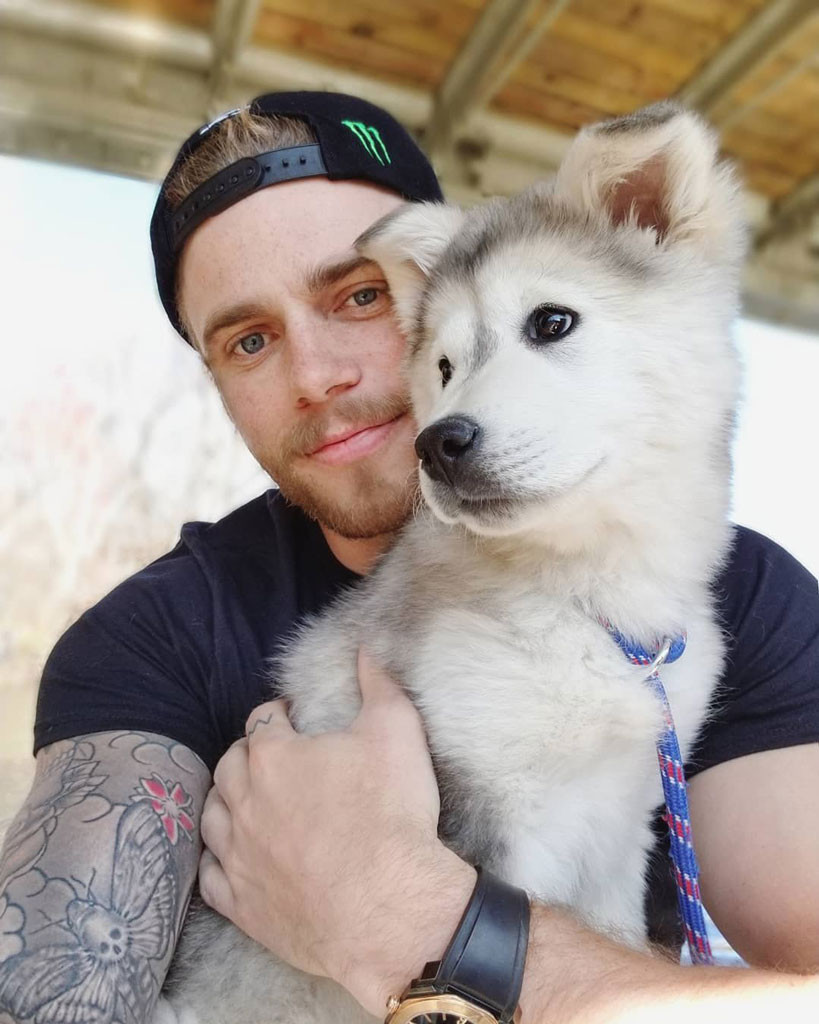 In a sad turn of events, Olympian Gus Kenworthy's beloved puppy Beemo has suddenly died due to an unknown birth defect.
Fans may remember that the skier famously saved the puppy from a Korean meat farm while competing at the 2018 Winter Olympics in Pyeongchang, South Korea, and then adopted the little lady, much to the delight of the world.
Beemo has made quite an impact during her brief life, a constant on the Olympian's social media and acquiring over 130,000 of her own Instagram followers.
The skier took to Instagram on Saturday to share the sad news and write a heartbreaking post about the loss that he and boyfriend Matt Wilkas are experiencing.