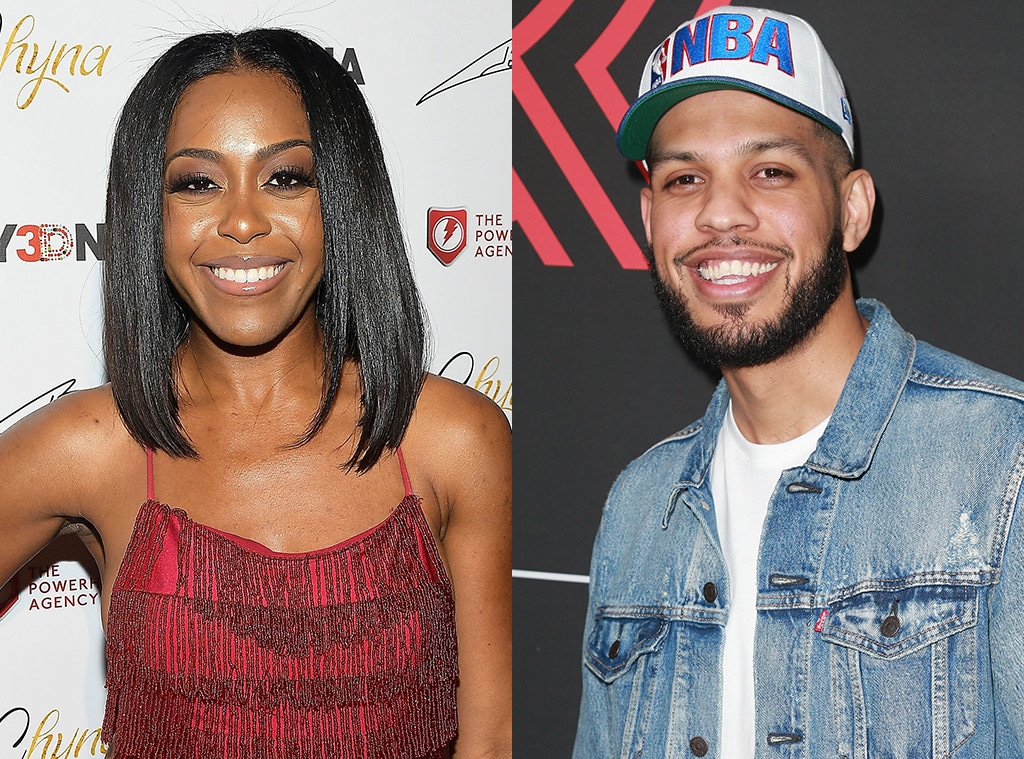 Getty Images
If Issa Rae is ever struggling with writer's block, this apparent love triangle between her Insecure co-stars might inspire her to put pen to paper. 
Fans were surprised to find out that two actors from the hit HBO series, Dominique Perry and Sarunas J. Jackson, supposedly welcomed a baby girl together. Dominique shared—and later deleted—the birth announcement on Instagram, but Sarunas took to Twitter with a black and white photo of the newborn identical to his co-star's post. 
"NWTS," he captioned the photo, a reference to Drake's 2013 album Nothing Was the Same. Meanwhile, Dominique (who documented her pregnancy journey on social media) wrote, "Zen… you're so perfect… thank you God for appointing me the wonderful job of being her mommy."
For the record, Sarunas has yet to publicly confirm if he is indeed baby Zen's father. But no one was more shocked by the newborn's arrival then, yep, his alleged girlfriend. 
In an Instagram post shared by The Shade Room, Kaylen Zahara claims to have been in a relationship with Sarunas and had no idea he was expecting a child until she logged online and saw the announcement.
"Ladies, listen to your intuition!" she wrote. "These dudes will be in your crib, eating your food & laying up with you, taking you on dates, etc but got kids on the way without you knowing," she wrote. "These insecure men can never keep it 100. Congrats tho."
Saranus appeared to fire back at Kaylen's claim, tweeting, "Speaking aimlessly is ignorant. How people speak without confirmation or facts baffles me. How thirsty for 'tea' are people to create situations that never existed. STFU and get y'all facts straight. Invest in ya own life and maybe you'll do something lol." 
Hours later, Kaylen said the pair found some clarity on the messy sitch. 
"I found out with the rest of the world so I ran with my feelings," she replied to a commenter. "Sarunas and I are great friends and we've cleared the air! No foul play or games were played. He's going to be an amazing father & we are going to continue to be close friends! 
As for Issae's involvement in the drama, she took the high road and offered a heartfelt congrats to the new mama. "Wow! Congratulations!!!" she reportedly commented on Dominique's photo of her daughter.