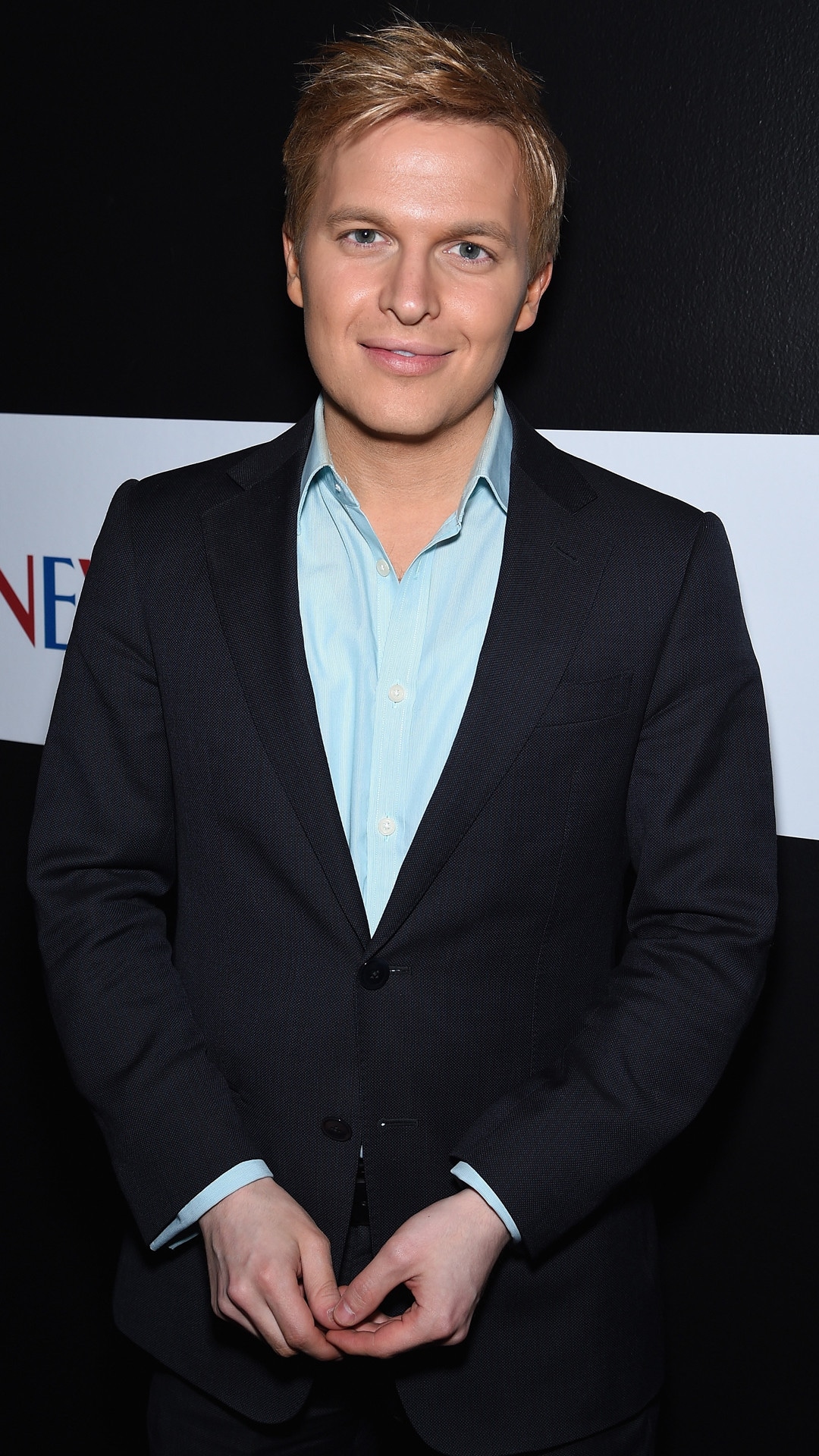 Dimitrios Kambouris/Getty Images for The New Yorker
Ronan Farrow is coming to the defense of his mom, Mia Farrow, and sister, Dylan Farrow.
The journalist took to Twitter on Thursday to address claims made by his brother, Moses Farrow, in a lengthy essay. In the post, entitled "A Son Speaks Out," Moses defends his father, Woody Allen, against allegations of assault. Moses also makes accusations of his own against Mia.
"I'm a very private person and not at all interested in public attention. But, given the incredibly inaccurate and misleading attacks on my father, Woody Allen, I feel that I can no longer stay silent as he continues to be condemned for a crime he did not commit," Moses wrote in his post. "I was present for everything that transpired in our house before, during, and after the alleged event. Now that the public hysteria of earlier this year has died down a little and I have some hope that the truth can get a fair hearing, I want to share my story."
Back in January, Dylan talked with Gayle King on CBS This Morning about her allegations against her adoptive father, Woody, claims that he has denied. This was Dylan's first televised interview about the incident, which allegedly took place on Aug. 4, 1992, when Dylan was just seven.
"I was taken to a small attic crawl space in my mother's country house in Connecticut by my father," Dylan said. "He instructed me to lay down on my stomach and play with my brother's toy train that was set up. And he sat behind me in the doorway, and as I played with the toy train, I was sexually assaulted…As a 7-year-old I would say, I would have said he touched my private parts, which I did say. As a 32-year-old, he touched my labia and my vulva with his finger."
Dimitrios Kambouris/Getty Images for Time
Of the alleged incident that took place on Aug. 4, 1992, Moses wrote in his post, "I do remember that Woody would leave the room on occasion, but never with Dylan. He would wander into another room to make a phone call, read the paper, use the bathroom, or step outside to get some air and walk around the large pond on the property. Along with five kids, there were three adults in the house, all of whom had been told for months what a monster Woody was. None of us would have allowed Dylan to step away with Woody, even if he tried."
In Moses' essay, he also accused Mia of abuse and "brainwashing."
"One summer day, Mia accused me of leaving the curtains closed in the TV room," he wrote. "They had been drawn the day before when Dylan and [Ronan] were watching a movie. She insisted that I had closed them and left them that way. Her friend Casey had come over to visit and while they were in the kitchen, my mother insisted I had shut the curtains. At that point, I couldn't take it anymore and I lost it, yelling, 'You're lying!' She shot me a look and took me into the bathroom next to the TV room. She hit me uncontrollably all over my body. She slapped me, pushed me backwards and hit me on my chest, shouting, 'How dare you say I'm a liar in front of my friend. You're the pathological liar.'"
In response to Moses' essay, Ronan took to Twitter to write, "Not worth saying much to dignify the repeated campaign to discredit my sister, often by attacking our mother," Ronan began. "This happens every time Dylan speaks, so this is all I'll offer: my mother did an extraordinary job raising us, and none of my siblings with whom I've spoken ever witnessed anything but love and care from a single mom who went through hell to keep her kids safe."
"Our brother Moses said the same thing in statements dating back many years," he continued. "After relentless legal scrutiny of my mother's parenting—and efforts to discredit her—she was granted sole custody to protect us from Woody Allen. We all grew up with offers from him to speak out against our mother in exchange for support. (He made helping to pay for my college education a contingent on turning against her and lying. I declined.)"
Ronan ended his statement by writing, "My sister's allegation is back by a significant body of credible evidence, including physical evidence and eyewitnesses to abuse. I hesitated to speak on this only because I didn't want to draw attention to a smear campaign that has been running since Dylan's paediatrician first called the police almost 30 years ago. I believe my sister."
Dylan also shared her thoughts on Moses' essay on Twitter.
"As I said when he last made these claims, this is an attempt to deflect from a credible allegation made by an adult woman, but trying to impugn my mother who has only ever been supportive of me and my siblings," Dylan wrote. "It's easily disproven, contradicts years of his own statements, is beyond hurtful to me personally, and is part of a larger effort to discredit and distract from my assault. My brother is a troubled person. I'm so sorry he's doing this."