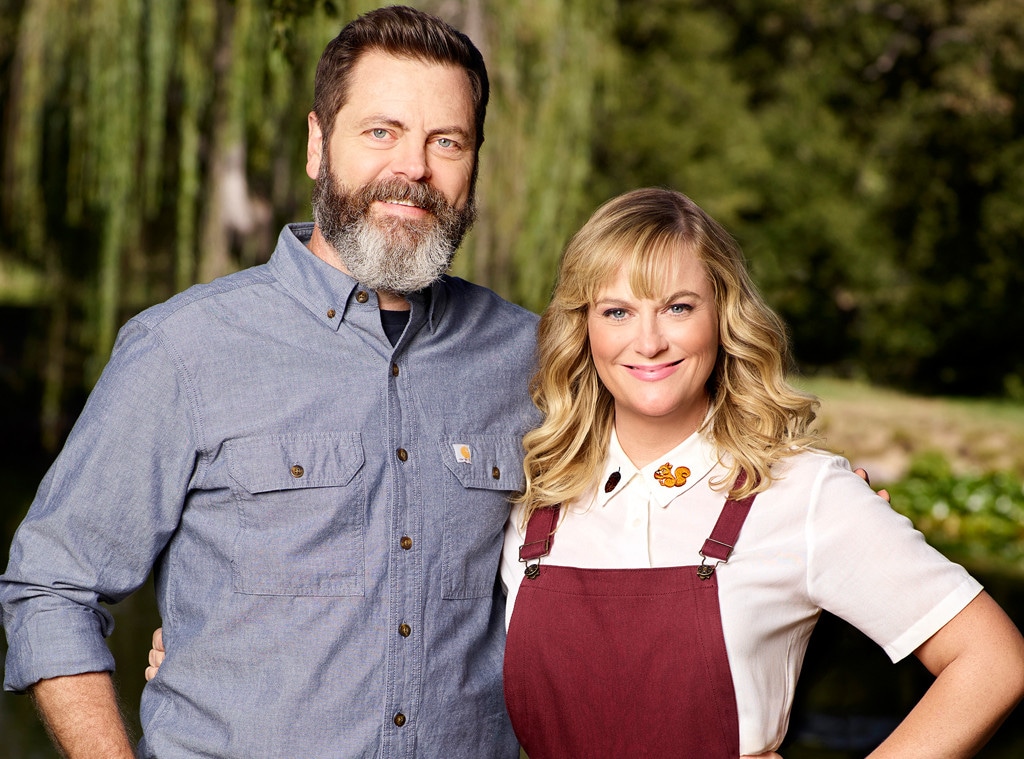 NBC
Beyoncé as mayor of Pawnee? Oprah Winfrey as the mayor? Whatever it takes, it seems the Parks and Recreation cast is determined to get back together—with cameras present.
The cast, which included Amy Poehler, Nick Offerman, Chris Pratt, Adam Scott, Retta, Jim O'Heir, Rashida Jones, Rob Lowe, Aubrey Plaza and Aziz Ansari, have all kept in contact since the series wrapped in 2015 and have made their love for one another no secret. Offerman and Poehler are hosting a new NBC competition series, Making It, and stopped by The Ellen DeGeneres Show where the topic of more Parks came up, naturally, because host Ellen DeGeneres loves asking about revivals.
DeGeneres brought up Offerman's wife Megan Mullally and the success of Will & Grace. Poehler said it could happen "anytime" with Parks.
"We just had a fitting earlier," Offerman joked. "We said that if Beyoncé would play the mayor, we'll bring the show back. This is Beyoncé Knowles, the singer, the entertainer."
But really, could a return to Pawnee be in the cards?
"I'll speak for everybody and say we would all do it. I think we'd all do it someday, it'd be amazing," Poehler said.
"Amy's the boss of the show so…" Offerman said.
Parks and Rec ended by showing the characters in different points of their lives, all the way through Leslie Knope (Poehler) and Ben Wyatt (Scott) becoming Washington, DC power players—one of them was possibly president. A revival could pick up at any point during the finale's time jumps.
Revivals and remakes are not going away anytime soon. Will & Grace has at least two more seasons on NBC. CBS has Murphy Brown returning to air this fall. Fox revived Last Man Standing. Roseanne on ABC was one of this year's biggest ratings hits. Another season of Arrested Development is about to drop on Netflix. Established shows have the brand recognition networks bank on to cut through the crowded TV landscape where hundreds of platforms are offering up original content.
Watch the video above to hear more about Making It and the Parks gifts Offerman made for Poehler.
Making It premieres July 31 on NBC.
(E! and NBC are both part of the NBCUniversal family.)