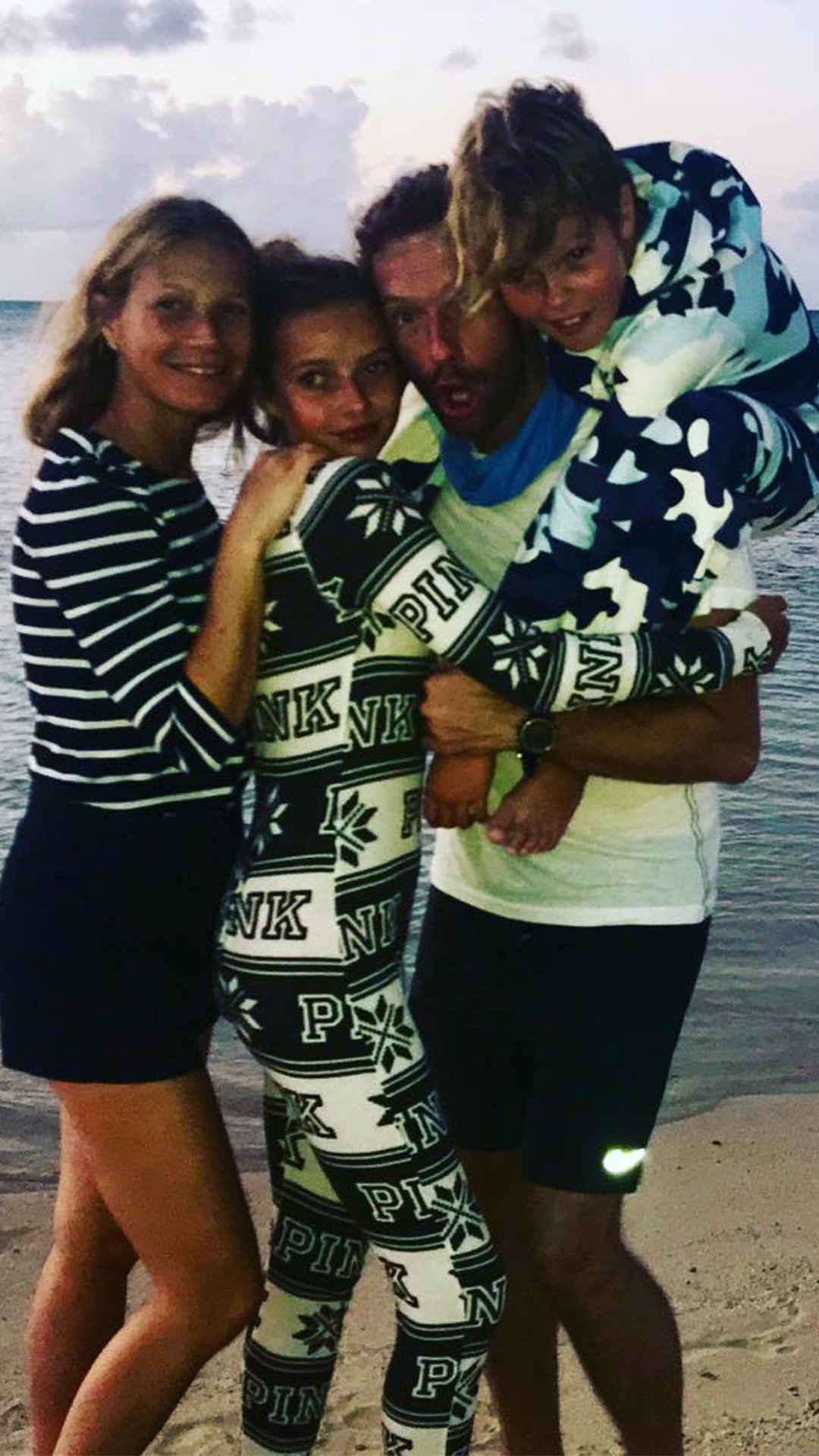 Instagram
Gwyneth Paltrow's opening up about past and present relationships.
The Oscar winner stopped by the Howard Stern Show on Wednesday and dropped bombshells about everything from co-parenting with ex-husband Chris Martin to the "lesson" she learned from her romance with Ben Affleck.
When host Howard Stern brought up having a friendly divorce, Paltrow explained, "Really the question becomes how much of your ego are ready to check at the door? And can you let go of spite? Because if you can do those things you can absolutely have a friendly divorce."
The actress also explained that you have to take your anger "somewhere else."
"If there are kids involved, ya know, Chris and I had days especially in the beginning where it was really hard. Like I didn't want to see him," she shared. "I didn't want to eat dinner with him. And he didn't want to eat dinner with me."
When asked if it's confusing for their two kids, Apple Martin and Moses Martin, Paltrow explained that they were so clear with them about what was happening.
"Well, I think in our case we were so clear with them about what was happening. I think also if you're sitting at a table altogether, because you're being a family, but there's incredible tension and you can feel tension and hatred, then don't do it," she told Stern. "I think what we tried to do was always say to each other this day was hard, let's remember what we love about each other and try to keep that feeling of family for the children and for two hours have fun and laugh."
Paltrow went on to add that she and Martin "have a really good relationship."
"I think in our case we're very lucky because we see eye to eye. A lot of parents, and this is like a lot of consternation in marriages with functional and working, but parents don't see eye to eye on how to raise children, it's ya know, a common thing. I think Chris and I are lucky because we really agree fundamentally how to raise the children. We have similar principles and values," Paltrow shared.
When asked how she feels when Martin introduces a girlfriend into the picture, Paltrow said she "absolutely" trusts him.
"I think that he's extremely, he loves the children so much and they are really his priority," she shared.
"Do you remember being in love with him or does it just seem foreign now?" Stern asked, to which Paltrow replied, "No. not at all…I can't imagine that at all."
Paltrow was also asked about her past relationship with Ben Affleck, who she thanked during her Oscar speech in 1999.
"How did you know not to marry him? You were never in love with him?" Stern asked Paltrow during the interview.
"It's interesting I think there's certain boyfriends where you are trying to work stuff out, right? Like you're trying to heal certain stuff from your childhood and he was very much a lesson in that way," Paltrow explained. "He…I'm not sure exactly what I was trying to heal in that instance but it was, he was, ya know, it was specific."
Prior to her relationship with Affleck, Paltrow was in a three-year relationship with Brad Pitt. On Oct. 10, 2017, the New York Times published an article in which Paltrow stated that she had an encounter with Harvey Weinstein in his hotel room when she was 22, sharing that she later told her boyfriend at the time, Pitt, about it.
When asked about the alleged incident during her interview with Stern, Paltrow shared, "We had one instance in a hotel room where he tried to...where he made a pass at me. I really kind of stood up to him, I told my boyfriend at the time, Brad Pitt."
"Brad Pitt, we were at the opening of Hamlet on Broadway, that Ralph Fiennes was in Hamlet, and Harvey was there, and Brad Pitt, it was like the equivalent of throwing him against the wall, you know, energetically," Paltrow explained about Pitt confronting Weinstein. "It was so fantastic because what he did was, he leveraged his fame and power to protect me, at a time when I didn't have fame or power yet. It was, it was fantastic. He's a good person. And Harvey was never inappropriate with me again."
In response to multiple accusations of misconduct in a NYT article, published on Oct. 5, a spokesperson for Weinstein told E! News, "Any allegations of non-consensual sex are unequivocally denied by Mr. Weinstein."
Paltrow also talked about her current relationship with fiancé Brad Falchuk during the interview with Stern, sharing that they don't live together yet.
She also shared that their wedding will "hopefully" be this year, adding that she would like to give marriage a "proper shot."
"I think that there's something really beautiful about marriage," Paltrow told Stern. "And I think that Brad is somebody who's extremely…he's really intelligent and he's very emotionally intelligent. I think he's a really good person to try this with, ya know, he's very self-aware. He's got a lot of emotional maturity."
See what she had to say about possibly having more kids in the interview above!