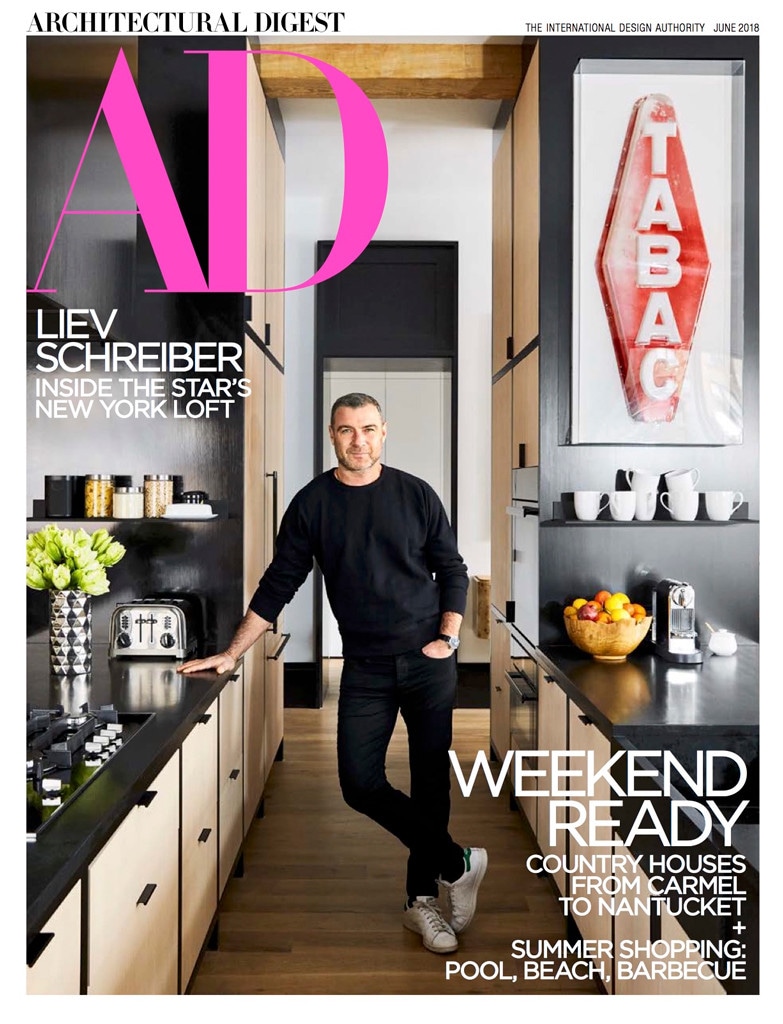 Douglas Friedman for Architectural Digest
Liev Schreiber is inviting readers into his newly renovated apartment in the June issue of Architectural Digest.
The Ray Donovan actor teamed up with design firm Ashe+Leandro to transform his triplex apartment, located in NYC's NoHo neighborhood, into a "modernist yet utterly livable" space.
Schreiber has owned the space since the '90s, but it wasn't until his surprise split from actress Naomi Watts in 2016 that he was determined to reinvent his old apartment to reflect his new life. 
While the couple of 11 years never married, they share two children together—Sasha, 10, and Kai, 9—who were crucial to the design process.
"Liev was very clear that he didn't want a bachelor pad," Leandro says. "He wanted a real home, one that catered to family and kids."
Douglas Friedman for Architectural Digest
Despite his boys approaching their teenage years, the apartment has a lot of "calm and order," a feeling that Schreiber brings to his career, personal life and living space.
Schreiber attributes his love of discipline to his early days playing sports. 
"I learned all about order, I think, from playing football in high school," he says. 
Douglas Friedman for Architectural Digest
The apartment has an open feel to it and features distressed-oak floors, steel staircases and an old-school galley kitchen.
The living room features a custom sofa and ottoman upholstered in Holland & Sherry fabrics, while a painting by Jan Frank hangs above the fireplace. 
Douglas Friedman for Architectural Digest
Describing his apartment as "comfortable and familiar and yet all new," it's clear that Schreiber's stunning home is a reflection of his readiness to move onto this new phase of his life. 
Even better, he's excited to be back in the space he bought when he was first starting out.
He simply says, "I never dreamed I would own a place like this."