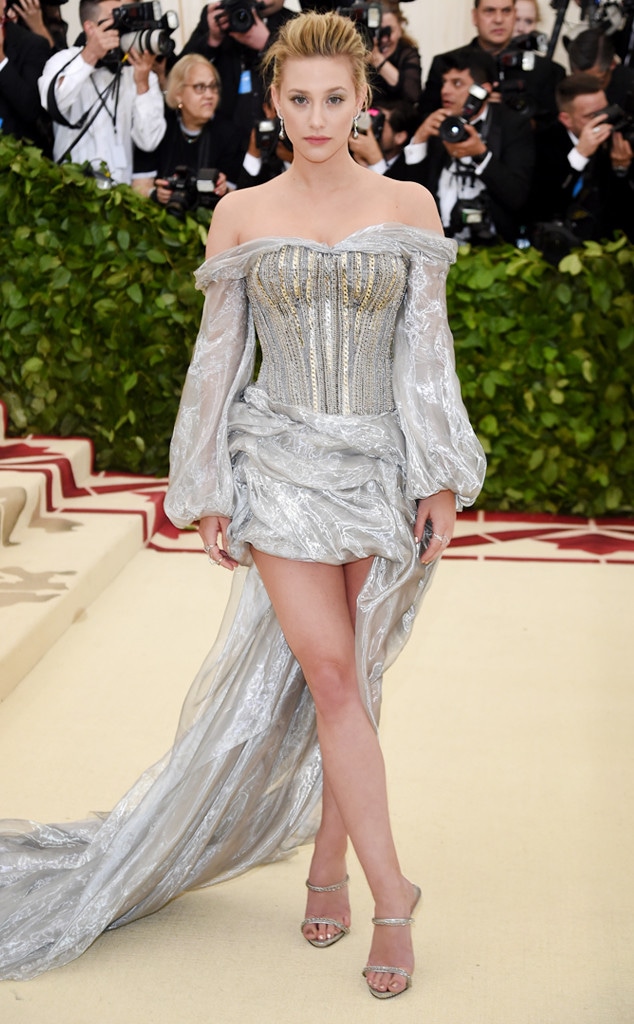 Evan Agostini/Invision/AP
Lili Reinhart is opening up about her struggle with cystic acne.
The Riverdale star took to her Instagram Story on Monday evening to share her acne story with her fans after having to do a photo shoot during a breakout. In a series of posts, Reinhart revealed her breakouts have caused "major self-esteem issues" over the years.
"I have a cystic breakout on my forehead currently. And I had to do a photo shoot all day long," Reinhart wrote in a message to her followers. "I've had cystic acne since I was 12. And it has caused major self-esteem issues ever since."
"I had to put my biggest insecurity on display. There was nowhere to hide," Reinhart continued. "20+ people were studying my face on the camera monitor at any given time during the 11 hour shoot. And all I could think about when I was in front of the camera were the pimples on my forehead."
Reinhart went on to share that she always sends a text to her mom when she has a "bad breakout."
"I tell her how ugly I feel and how these breakouts shatter my confidence every time they appear," she wrote. "I'm not sure if or when I'll ever be able to accept my skin as it is. It's problematic. It scars easily. It's painful."
But, Lili wrote, she hopes that someday she can "feel beautiful" even if she's having a bad breakout and that she won't feel "obsessive" or "paranoid."
"I feel the need to talk about my struggle with acne. Because maybe if I normalize my broken-out skin, more people...including myself...will be able to feel okay about their skin. My breakouts don't define me," Reinhart continued. "To anyone out there who feels embarrassed or ashamed by breakouts...I feel you."
Reinhart then encouraged her fans to share their story using the hashtag #breakoutbuddy.
"We have each other," she wrote. "So let's get through this acne experience together."