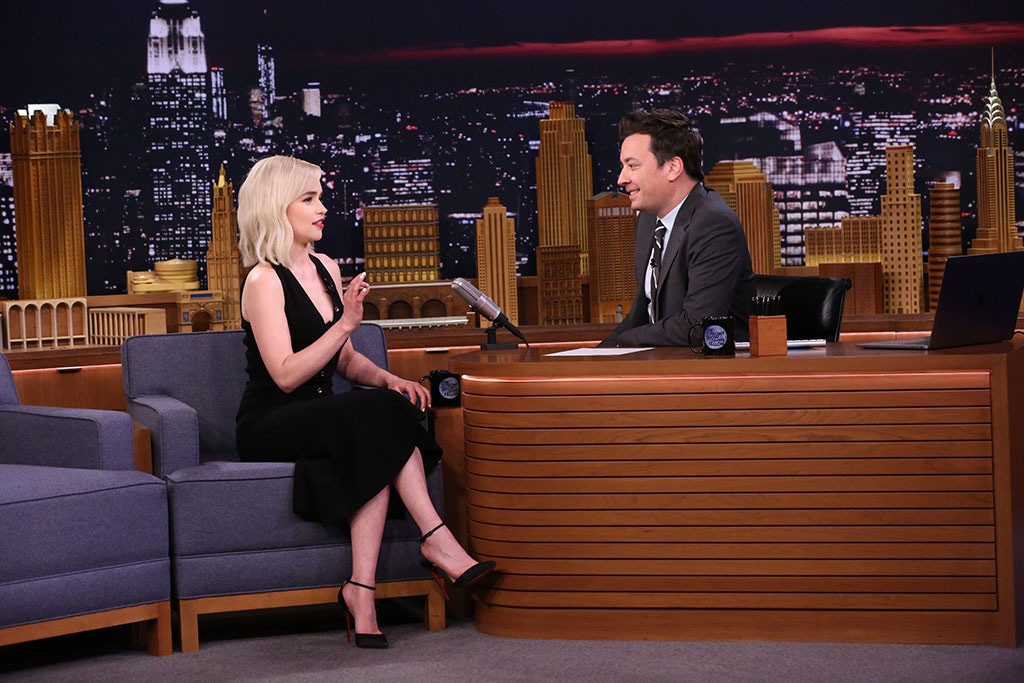 Andrew Lipovsky/NBC
Emilia Clarke really wanted to watch the royal wedding. 
So much so that the Star Wars actress, who was in England, opted out of a screening of her own upcoming film to snuggle up by the TV for Meghan Markle and Prince Harry's long-awaited nuptials. 
"I had a screening of the Star Wars movie that I'm in for my friends and family on the day and I didn't get my dates right, so I didn't realize [they were on the same day], so I sort of thought no one would turn up, but then they did, so then they watched the movie and I watched the wedding," she explained to Tonight Show host Jimmy Fallon. 
Oops! Needless to say, Clarke enjoyed every minute of the ceremony, though she was hoping for a little surprise or two. 
"No one even fell," she joked. "It was just a perfect day."
While she's busy promoting Solo: A Star Wars Story, in which she portrays Qi'ra, she's also in the midst of filming for the finale season eight of Game of Thrones. 
"I know everything. Well, kind of. Sort of I do," she quipped as she covered her tracks. "I know plenty. I know enough...I can't say anything."
Thought she might think she knows how everything will end, the star can't really be sure. 
"I think they're fooling us," she joked. "I think they are doing loads of stuff and they're not even telling us because they don't trust us and rightly so."