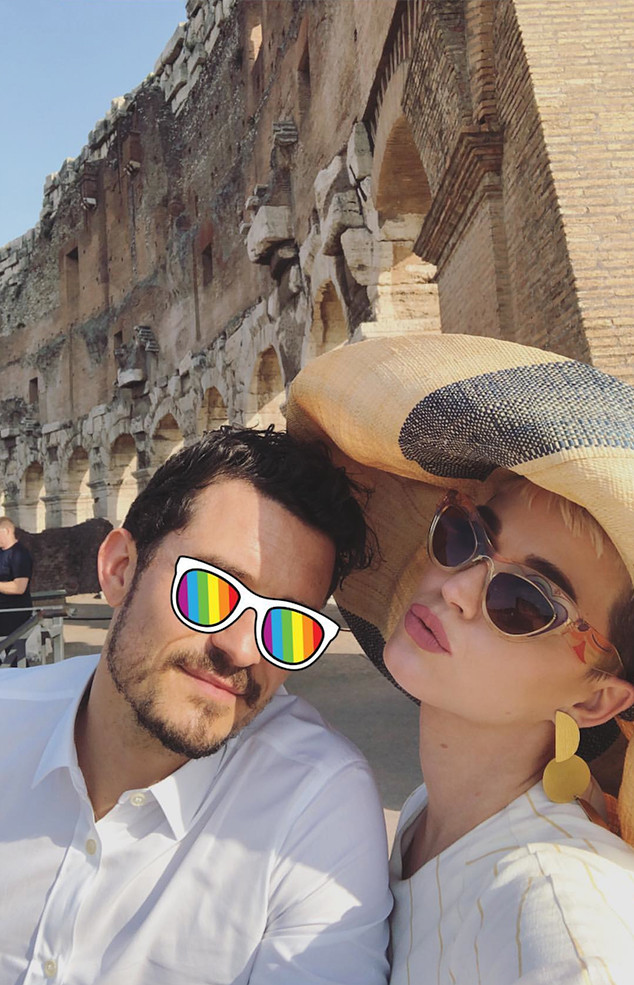 We're looking at you, Orlando Bloom.
For months, there have been sightings and speculation that the actor had rekindled his romance with Katy Perry. With all the photographic evidence—dates in Tokyo and Rome and meeting Pope Francis together—it certainly looked like things were back on for the couple who had taken "space" at the beginning of 2017. Well, the sparks were flying in 2018 and, to add more fuel to that fire, Perry recently declared her relationship status and, well, she's not flying solo.
During the American Idol finale Monday night, she spilled the beans during an on-air encounter with The Bachelorette's Becca Kufrin.
"Can I be in the running?" the mesmerized host asked Kufrin as Ryan Seacrest promoted the upcoming season premiere of the show, in which she picks one suitor to marry. "I'm not single, but I still like you."