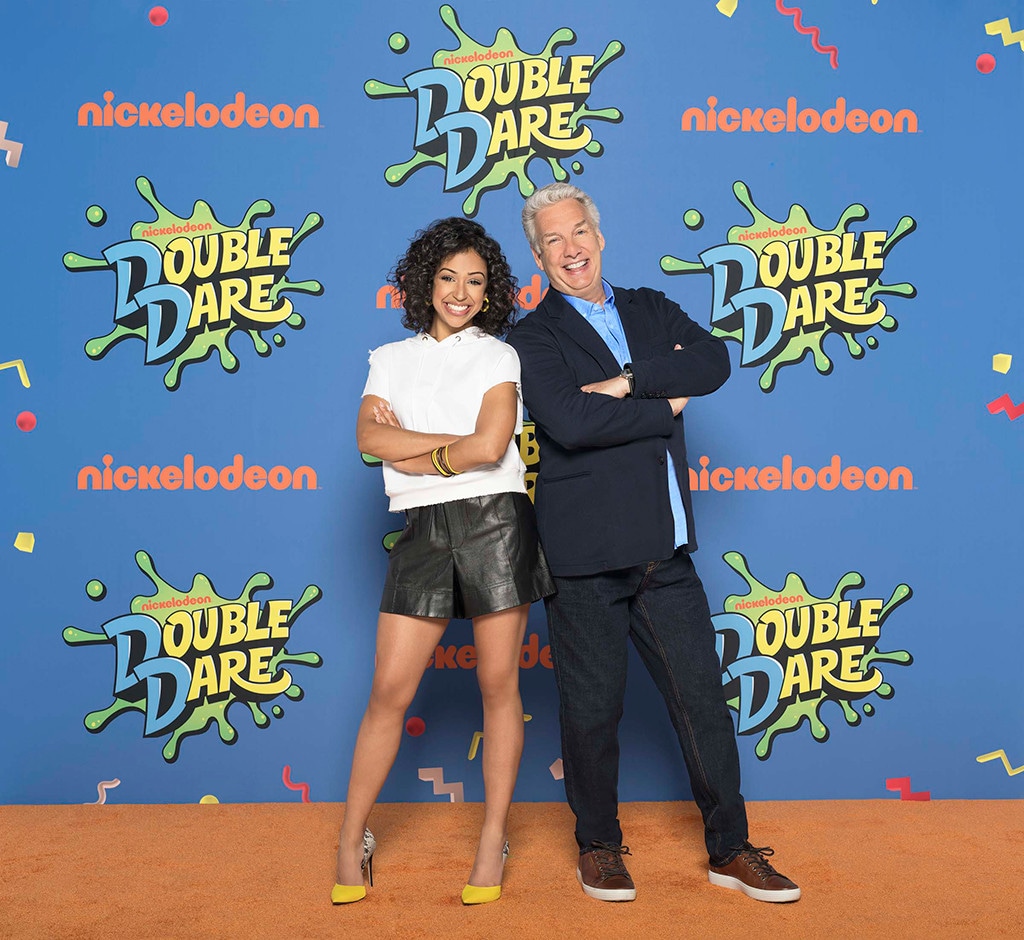 Gavin Bond/Nickelodeon
Double Dare without Marc Summers? Perish the thought! Nickelodeon officially announced the host for the new Double Dare, Liza Koshy, and while it's not Summers, he's certainly involved in the festivities.
Actress and digital creator Koshy takes over the host duties when the series returns Monday, June 25 at 8 p.m. on Nickelodeon.
"This is a dream that I have been dreaming to live! From watching Double Dare to hosting it!?  I am ready for a summer of slime and nose picking," Koshy said.
Summers, the original host, will give color commentary on the challenges. He'll lend his knowledge of the game and expertise to each episode.
"I can't think of many shows like Double Dare that have the ability to bond people together--those who grew up watching the original series can now pass along their love for this game show to today's kids. It's an honor to be a part of this reboot," Summers said in a statement.
For those not familiar with the slime-fest, Double Dare features two teams competing to win prizes by answering trivia questions and competing in physical challenges. The winning team then goes on to legendary obstacle course, including the human hamster wheel, the classic giant mouth and the Double Dare nose. The series debuted more than 30 years ago on October 6, 1986. It ran until 1993. There were other versions too, including Family Double Dare and a Double Dare 2000.
Double Dare is just the latest revival from Nickelodeon. They network already aired Hey Arnold! The Jungle Movie and is at work on Rocko's Modern Life and Invader Zim projects. Legends of the Hidden Temple, another classic 1990s Nickelodeon game show, was also brought back, but as a scripted TV movie.