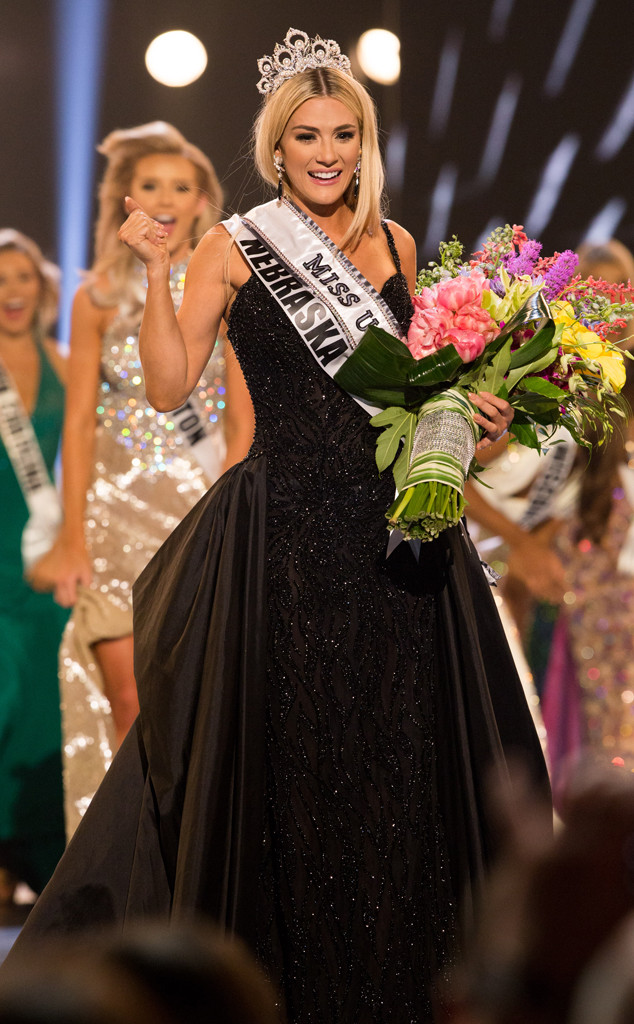 HO/The Miss Universe Organization
There's a new Miss USA in town!
In case you missed the big news, Miss Nebraska Sarah Rose Summers earned the prestigious title during this evening's beauty pageant held at the Hirsch Memorial Coliseum in Shreveport-Bossier, Louisiana
Hosted by Nick Lachey and Vanessa Lachey, the live televised event featured plenty of cat walks, tough Q&As and surprises.
Ultimately, the selection committee believes Miss Nebraska was a step above the rest.
So, are you curious to learn more about our new Miss USA? We had a feeling you did. Take a look at five fun facts about Sarah Rose as she takes on a brand-new role.