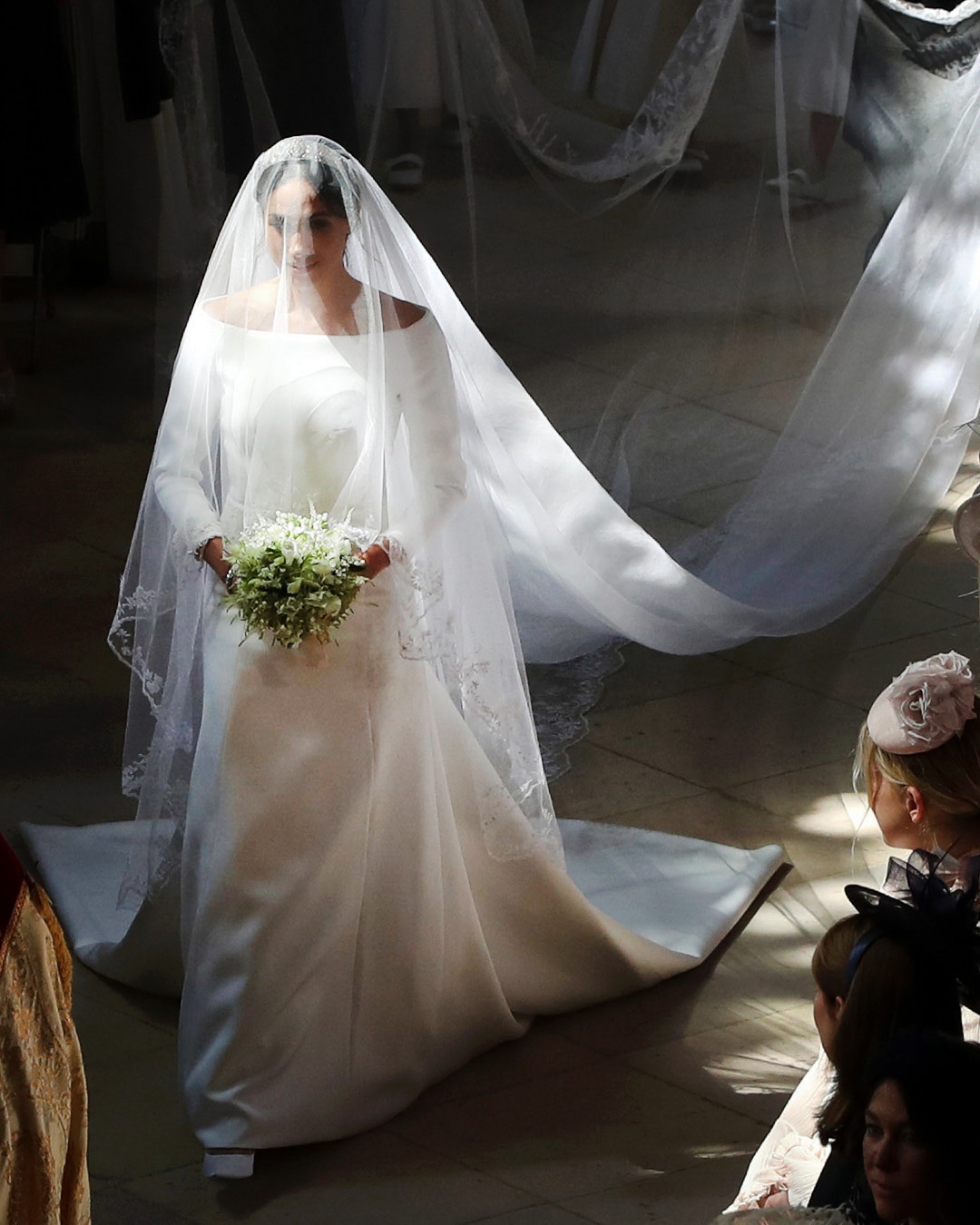 DANNY LAWSON/AFP/Getty Images
Prince Harry and Meghan Markle are officially husband and wife.
The couple tied the knot at St. George's Chapel at Windsor Castle on Saturday, in front of Queen Elizabeth II, Prince William, Kate Middleton and a list of celeb guests. As the special day was occurring, photographers were there capturing all of the incredible moments, from Meghan walking down the aisle to the duo's first kiss as a married couple.
Now the photographers who were there at the royal wedding are sharing behind-the-scenes details with the Press Association, like photographer Danny Lawson who captured a beautiful photo of Meghan walking down the aisle from his position in an organ loft inside St. George's Chapel.
DANNY LAWSON/AFP/Getty Images
"It was one that could have been a 'nothing picture' of her just walking down the aisle. But the light was just so fantastic it's given the picture a much longer life than it would've had," he explains. "Shafts of light were coming in through the windows and I had to make a decision: do I shoot her through light or shadows? I went for the light to get a more contrasting image and it turned out to be the right decision."
He's also the photographer that captured the couple's first kiss photo from his spot in the chapel. "I used a massive powerful zoom lens and got it from inside," he reveals. "It happened so quickly. If they delayed or waited for the crowd I might not have got it, so for me it was perfect."
Yui Mok - WPA Pool/Getty Images
One of the most buzzed-about photos from the royal wedding day was one taken shortly after the ceremony. Photographer Yui Mok took a photo of Meghan and Harry passing underneath him during their carriage procession. He was positioned on the roof of George IV Gateway of Windsor Castle when he took the memorable photo of the couple, which showed them holding hands.
Talking about that moment he shares with PA, "I had less than a one-second window to take that particular shot - whilst having to focus through a metal grill I was standing over - so was happy to get anything really!"
Later that night, Harry and Meghan had a wardrobe change and were photographed by Steve Parsons leaving Windsor Castle en route to their evening reception.
"It happened so fast and I was the only photographer so there was no second chance," he recalls. "It was around 7:30 at night and the end of a long day and the light was changing as well. You're on a buzz when you're getting good coverage for your pictures, on the adrenaline of not making a mistake."