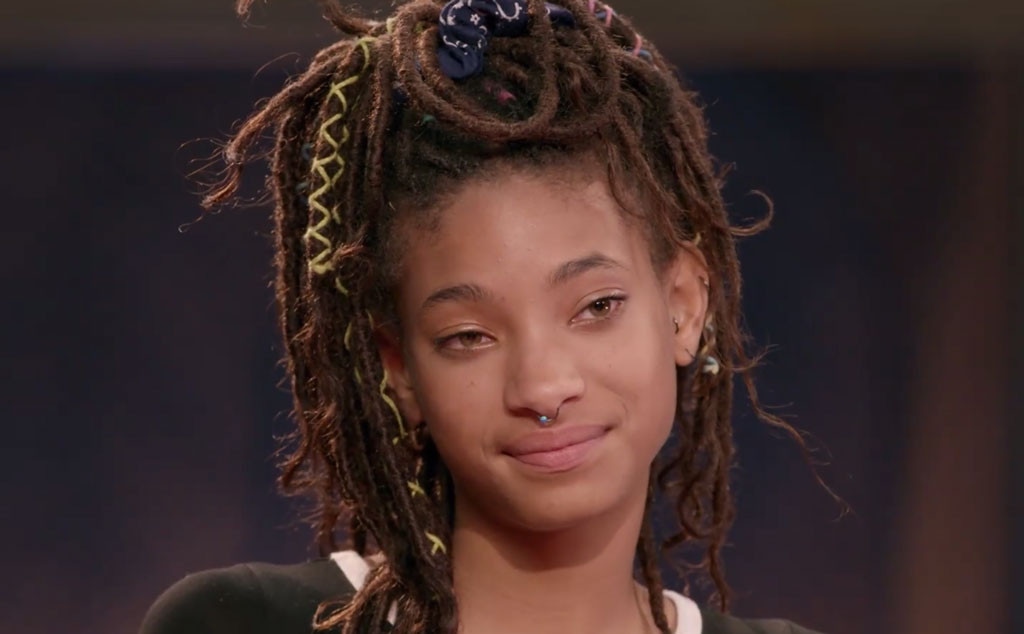 Facebook
Willow Smith is opening up about her struggle with body image.
During a new episode of Red Table Talk with mom Jada Pinkett Smith and grandmother Adrienne Banfield, Willow shares her insecurities and reveals what's made her jealous over the years.
"I, in my own life struggled with, curvier women and curvier girls have always gotten more attention from the boys that I've liked and have ended up dating the boys that I've liked," Willow explains. "That constantly happening and me you know being their friend but not really seeing them look at me in a certain way…then you start to wonder, 'Dang am I just not desirable? Is my body just not what society likes?' So it does just get really hard for a lot of girls."
Willow later shares, "I hear my friends that are curvy, they are telling me, 'It's so great that you can wear some shorts and a tank top and not feel overexposed or feel like people are looking at you differently.' Everyone wants what they don't have."
She then goes on to read a question from a Facebook user who wants to know why girls are "so mean" about looks.
"Because they wished they had what the other person has," Willow replies, adding that it's all about "envy."
"Honestly whenever another girl tells you something about your body or your looks, she's really just talking to herself," Willow says.
Also during the episode, Jada shares with her family that she's been dealing with hair loss. See what the trio has to say about body image and much more in the video above!