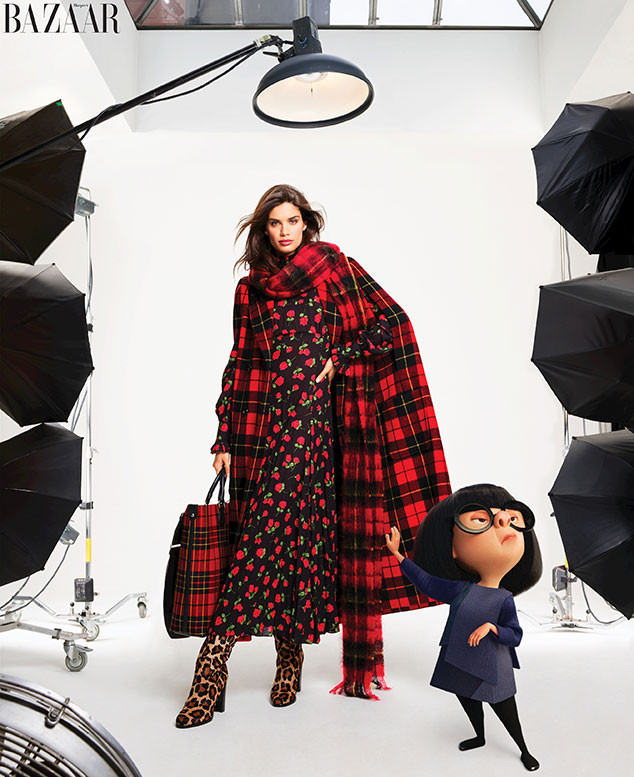 Victor Demarchelier
Edna Mode has returned.
Everyone's favorite sassy superhero fashion designer popped up in the pages of Harper's Bazaar's June/July issue with a few things to say about shoulder pads, celebrity designers and her fashion icons.
The animated (both literally and figuratively) Incredibles character also struck a few poses of her own next to model Sara Sampaio in New York City, inside the fashion closet and on the shoot's set. But, don't dare refer to the fashion spread as her Bazaar shoot.
"My shoot was no more bizarre than others," she retorted to the magazine. "What was bizarre about it? I reject that classification."