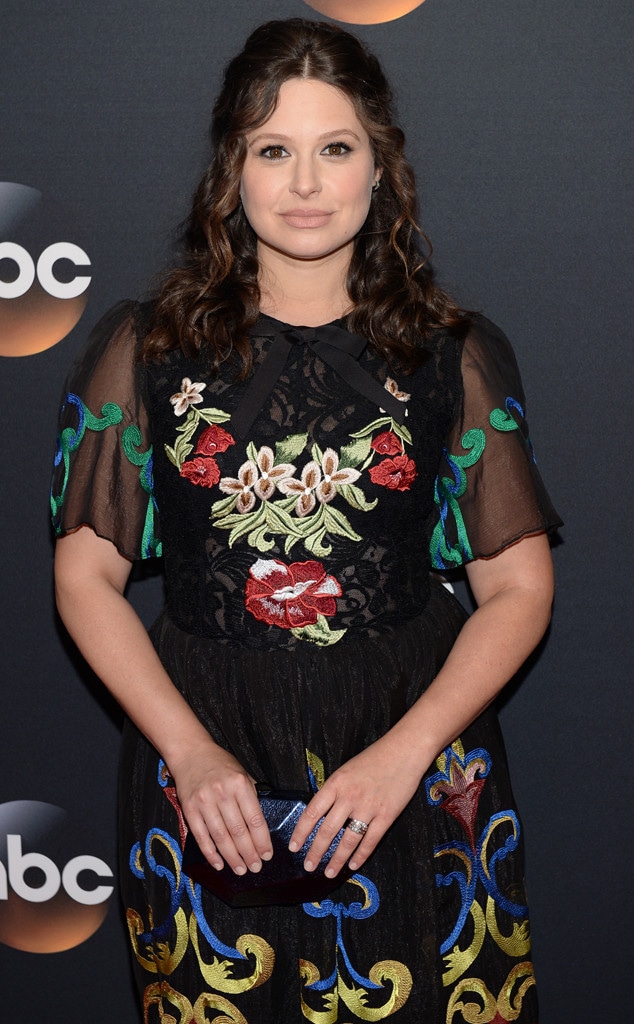 Andrew Toth/FilmMagic
Katie Lowes has decided to talk about it. 
The Scandal star, who gave birth to a son in October 2017, revealed in the latest episode of her podcast, Katie's Crib, that she suffered a miscarriage prior to her pregnancy with her baby boy, Albee. 
"I was about 11 and a half weeks," she recalled. "I was a couple days away from telling everybody that I was pregnant."
"When I got pregnant with Albee, I waited way longer than 12 weeks to tell anyone because I kind of had PTSD about the miscarriage for sure," she continued. 
As Lowes remembered, she had gone for a routine doctor's appointment to hear the heartbeat when she learned the heartbreaking news. "She was like, 'Oh my God I'm so sorry, but there is none' and in came the tissues."
The actress also described how she wanted to schedule a dilation and curettage procedure as soon as possible because she didn't want to walk around knowing what was happening in her uterus. 
While she had to undergo the D&C, Lowes said "the real pain was mental and it was sh---y and so much sh---ier than I imagined it being."
"The initial feeling when I found out there was no heartbeat from the doctor in a routine checkup was like, 'Okay, let's Olivia Pope the situation—let's fix it,'" she said of her reaction. "'Let's make the schedule. Let's get to the hospital. Let's get the [dilation and curettage]...'When can I start trying again?'"
"As soon as it sort of set in that I had had a miscarriage, what happens is you have a major hormonal drop-off," she continued. "And I think I was massively sad for about three months and I was only pregnant for three months."
As the star said at the start of the episode, "This is a very painful, triggering topic, but again, like so many triggering and painful topics in motherhood, they really, really need to be talked about."