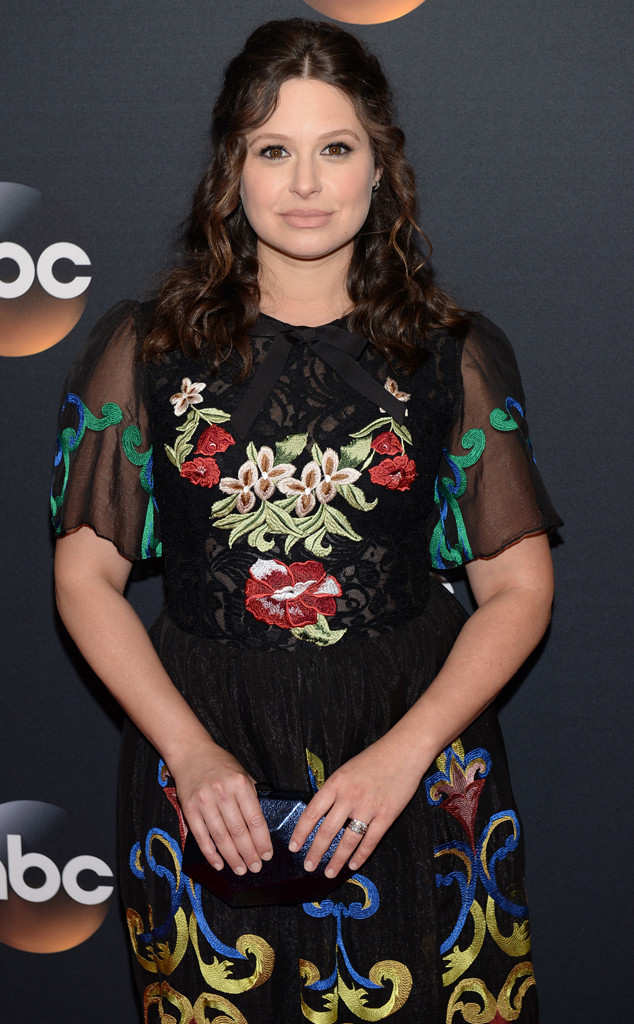 Andrew Toth/FilmMagic
Katie Lowes has decided to talk about it.
The Scandal star, who gave birth to a son in October 2017, revealed in the latest episode of her podcast, Katie's Crib, that she suffered a miscarriage prior to her pregnancy with her baby boy, Albee.
"I was about 11 and a half weeks," she recalled. "I was a couple days away from telling everybody that I was pregnant."
"When I got pregnant with Albee, I waited way longer than 12 weeks to tell anyone because I kind of had PTSD about the miscarriage for sure," she continued.