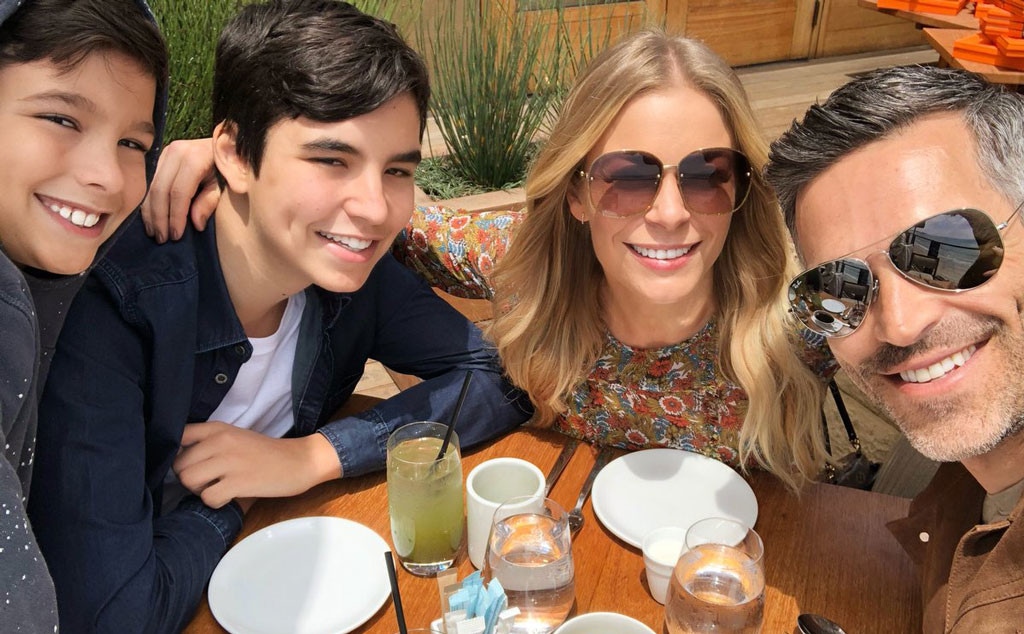 Twitter
LeAnn Rimes was feeling very loved over the weekend.
On Sunday, the Grammy winner celebrated Stepmother's Day with husband Eddie Cibrian and sons Jake Cibrian and Mason Cibrian, with whom he shares with ex Brandi Glanville. For the occasion, LeAnn, Eddie, Jake and Mason had brunch together at Nobu in Malibu, Calif., where they snapped some sweet pics during the celebration.
"So much LovE! A beautiful sushi brunch with these sweet men. #happystepmomsday #stepmomsday #blessed #family @EddieCibrian I LovE us!" LeAnn tweeted along with photos from the brunch on Sunday.
Stepmother's Day is celebrated each year on the Sunday after Mother's Day, which took place this year on May 14.
"Happy Stepmom's Day to all of the souls out there who LovE beyond thought, space and time. I honor and celebrate you, today and everyday. I celebrate every woman. I celebrate our children. I celebrate our families. I celebrate LovE!" LeAnn wrote in another tweet.
For Mother's Day last week, Jake and Mason made mom Brandi lunch and later took her to dinner at Craig's in West Hollywood, Calif.
"Thanks boys for making me lunch and now spending your own money to take me to my favorite place for dinner #craigsla," Brandi captioned a cute pic of the trio on Instagram from the celebration.
Brandi and Eddie, who tied the knot in 2001, had been married for about eight years before the actor went on to have a relationship with LeAnn. The singer and the Real Housewives alum had been in a feud for years, but recently made amends on Jake's 11th birthday.
"Peace in #calabasturd hanging for Jakes bday," Brandi wrote alongside a selfie with LeAnn on Instagram in April.