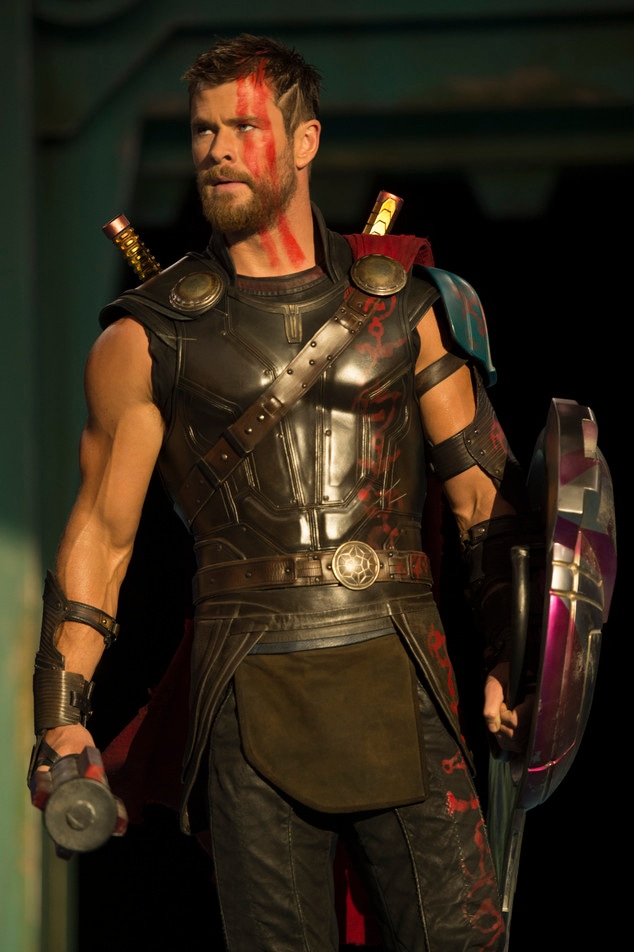 Jasin Boland/Marvel Studios
"Darling, you have no idea what's possible."
So said Hela (Cate Blanchett) in Marvel Studios' Thor: Ragnarok, premiering this June on Netflix. In that particular scene, Thor's long-lost sister was talking about catching Mjolnir, but out of context, her quote could also apply to the list of movies and TV shows being added to the streaming service; on Wednesday, E! News will share the full list of new and expiring titles.
Released theatrically in November 2017, Thor: Ragnarok also stars Tadanobu Asano as Hogun, Benedict Cumberbatch as Dr. Stephen Strange, Idris Elba as Heimdall, Jeff Goldblum as Grandmaster, Chris Hemsworth as Thor, Tom Hiddleston as Loki, Anthony Hopkins as Odin, Rachel House as Topaz, Zachary Levi as Fandral, Mark Ruffalo as Bruce Banner/Hulk, Ray Stevenson as Volstagg, Tessa Thompson as Valkyrie and Karl Urban as Skurge. Directed by Taika Waititi (who also portrayed Korg), the blockbuster earned $854 million worldwide.
"We were breaking a lot of the rules on this movie. We were completely reimagining the Thor franchise. We were reimaging Thor. We were reimagining Hulk. We were reimagining Banner. That's scary in the Marvel Universe; the fans are very particular. It could be, 'That's not canon!'" Ruffalo told E! News last year. "We were out there on a limb a little bit, so you want to be working with people you know are going to go for it—who have your back and who love you."