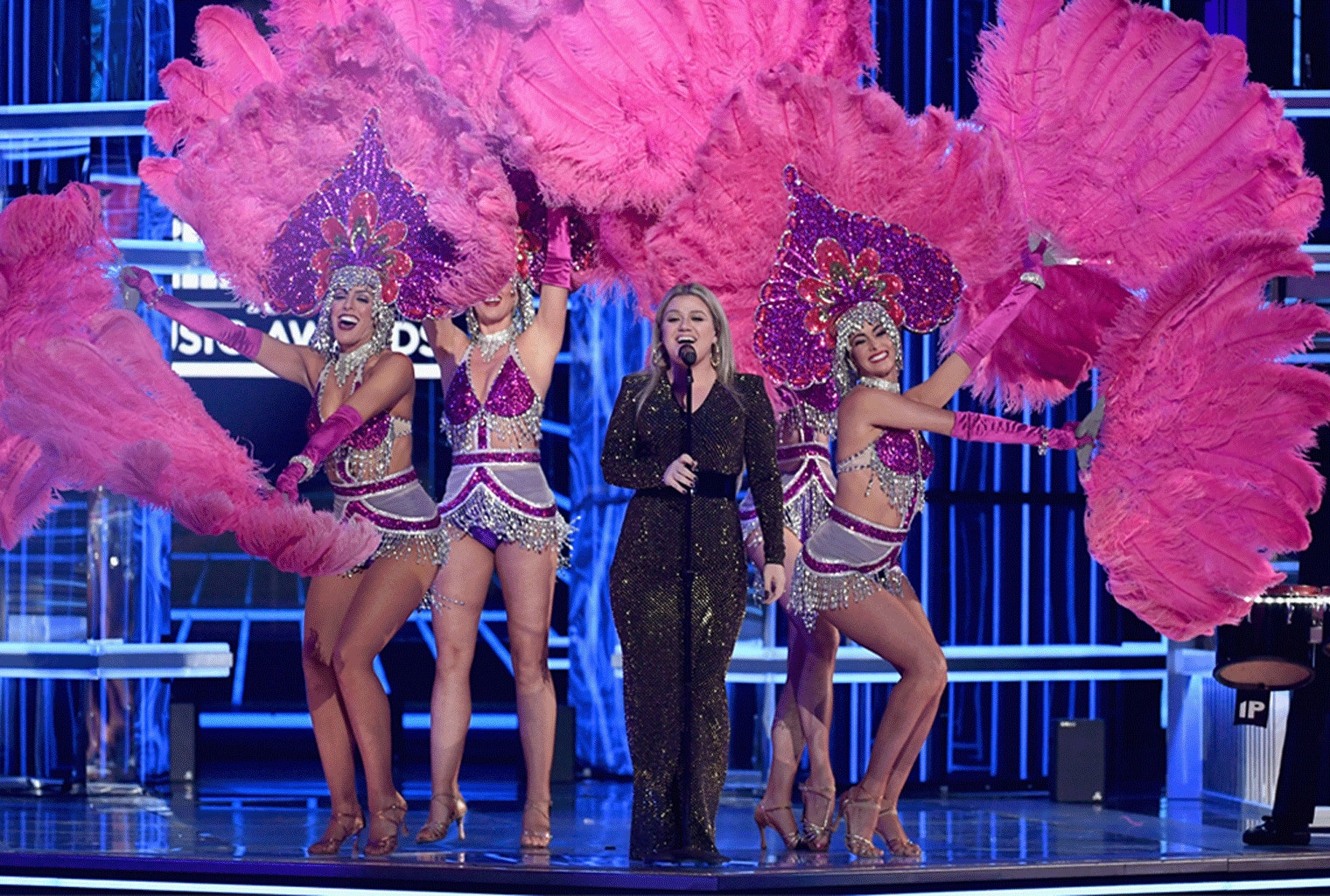 Ethan Miller/Getty Images
Kelly Clarkson came to entertain at the 2018 Billboard Music Awards!
After an opening performance from Ariana Grande, this year's host took the stage to officially kick off the show the best way she knows how—with some singing of her own!
After calling out some of her favorite artists, the songstress paid further tribute to them by launching into a medley of some of the year's top songs, including Bruno Mars' "Finesse," Sam Smith's "Too Good at Goodbyes," Ed Sheeran's "Shape of You," Kendrick Lamar's "HUMBLE." and Taylor Swift's "Look What You Made Me Do."
Clarkson stepped the performance up a notch by including accessories, feathered showgirls, a tightrope walker, shirtless Thunder From Down Under hunks and a bevy of dancers and backup singers. 
It certainly did not disappoint the star-studded crowd. Famous faces like Shawn Mendes were rocking big smiles while one of the night's winners, Khalid, couldn't stop getting his groove on. 
When it came time for Swift's beloved hit, the star played along from the front row as she mouthed the words and acted out the sassy character from her music video. 
By the end of the medley, the crowd was on its feet, cheering and dancing in front of their seats. "Ain't gonna lie—I'm sweating," Clarkson quipped at the end. 
Now that's how you host a show!