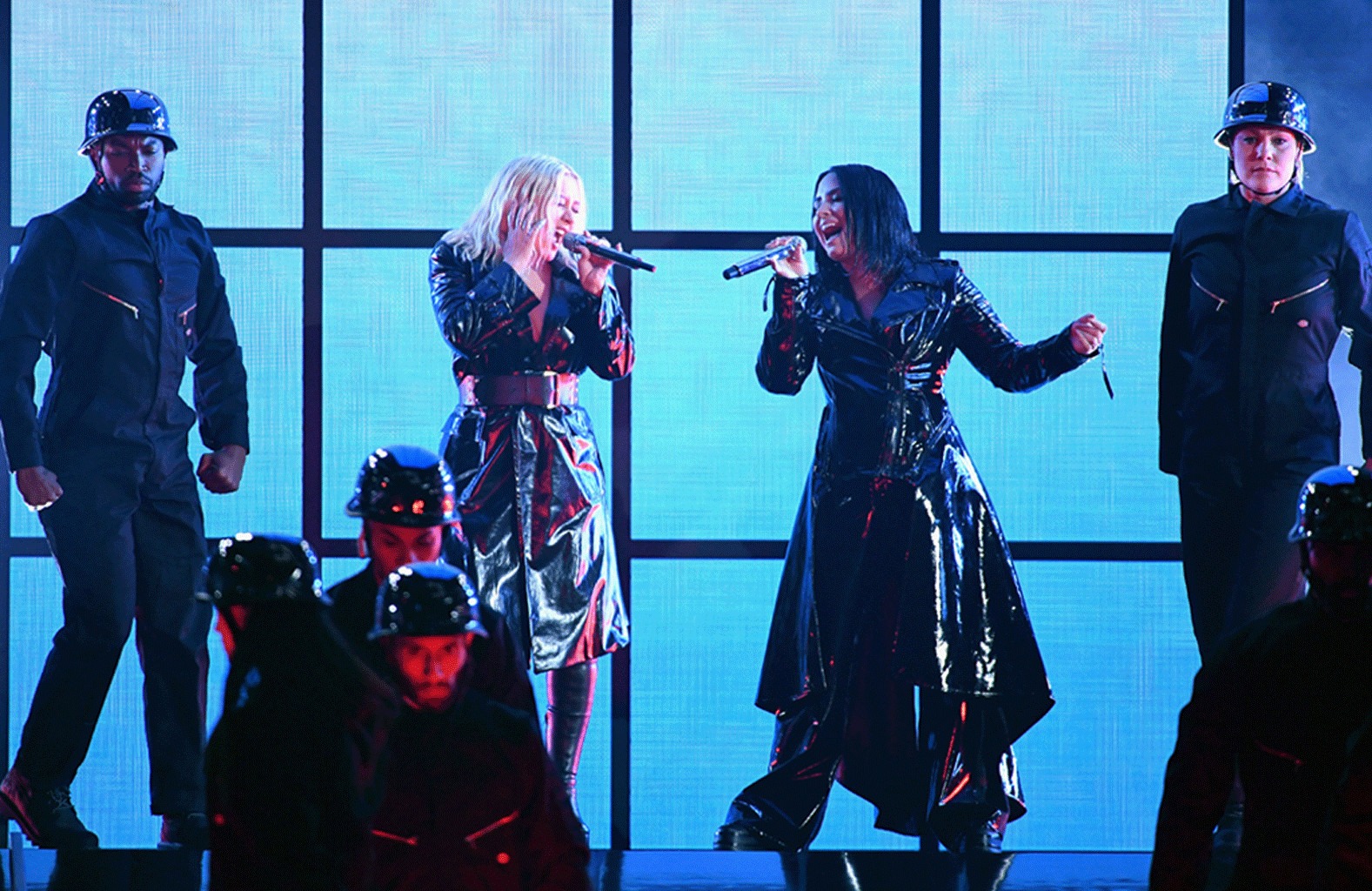 Ethan Miller/Getty Images
They brought down the house! 
Christina Aguilera and Demi Lovato absolutely nailed their performance of "Fall In Line" at the 2018 Billboard Music Awards. The two impressive vocalists took the stage and brought the room to their feet with their powerful performance. 
They both rocked black trench coats with sleek and tousled locks. When these women have microphones in their hands, it's hard not to take notice. They had the room stunned at their incredibly timely and moving song. 
Both women have been vocal about speaking up for the empowerment of women, so it is only fitting that they would team up for this beautiful song about speaking your mind.
"And maybe it's never gonna change, but I got a mind to show my strength. And I got a right to speak my mind. And I'm gonna pay for this, they're gonna burn me at the stake, but I got a fire in my veins. I wasn't made to fall in line," they sang together. 
They finished out the song with their heads pressed against each other's in a show of support. From one pop superstar to another, it was all about women supporting women!