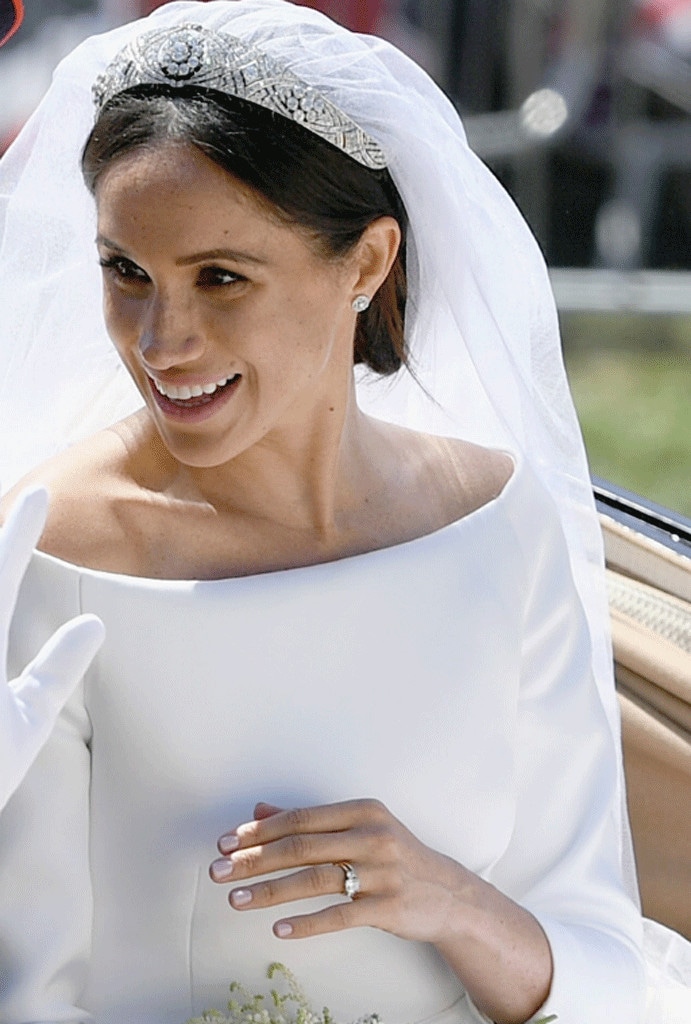 Jeff J Mitchell/Getty Images
It's a classic for a reason!
For her wedding to Prince Harry, Meghan Markle kept it classy in the nail department (well...in the everything department) when she donned Queen Elizabeth's favorite (and only) nail polish color, Ballet Slippers, by Essie.
And if you want to just look like the Duchess of Sussex you can get your hands on Ballet Slipps for a mere $7.69.
The shade is likely the same one that that the former Suits star wore for her engagement announcement, which showed off a short, rounded, pearly pink manicure.
Interestingly enough, the Queen has been wearing Essie's Ballet Slippers consistently for almost three decades.
According to Beauty Crew, in 1989 the Queen's hairdresser wrote to nail polish mogul Essie Weingarten of the brand Essie requesting a bottle of the classic light pink shade for her royal client and ever since then her majesty has been hooked on the neutral shade for the last 29 years.
Meanwhile, sister-in-law Kate Middleton, who never regularly wears nail polish, did in fact wear polish on her wedding day. When she wed Prince William in front of 24 million people she wore Essie's pale pink Allure, according to Marie Claire, 
According to Marie Claire UK, the royal dress code dictates that bright nail colors are strictly forbidden for royals and they are instructed to only have natural-looking colors for official events. Despite breaking with tradition for many aspects of the ceremony, the dutiful new duchess wanted to play it safe by going almost au natural in the manicure department. 
While Meghan is sure to make her title her own—don't envision seeing Big Apple Red on her any time soon!