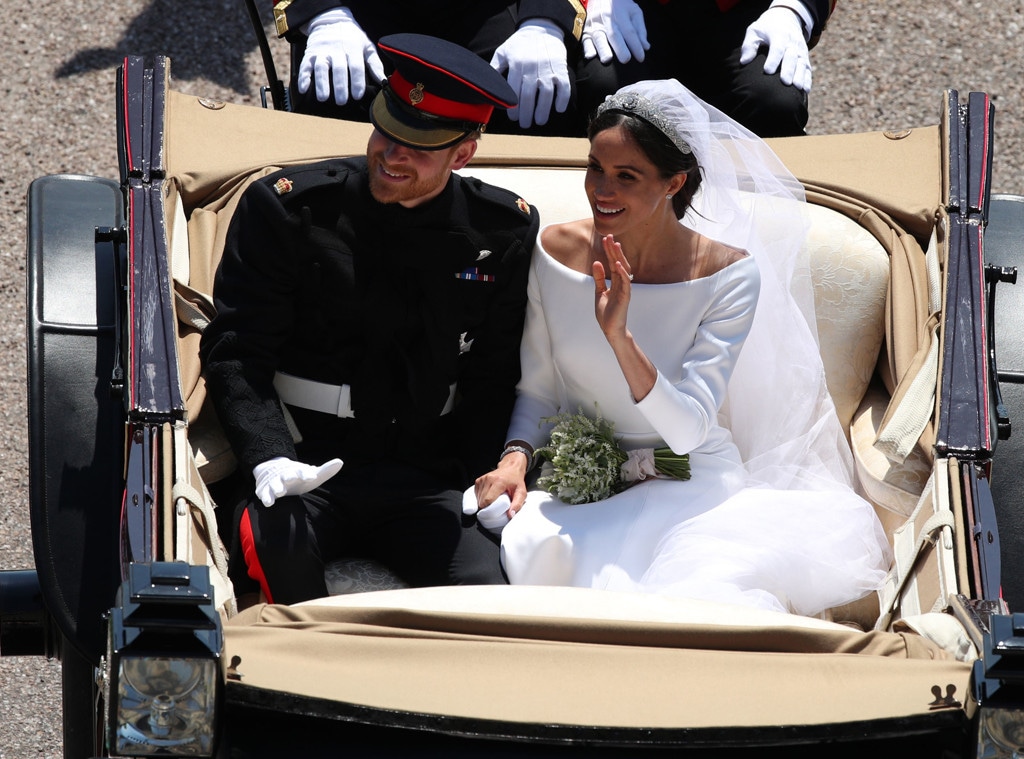 Yui Mok/PA Wire
The two thousand members of the public invited onto the grounds of Windsor Castle during today's royal wedding didn't leave with just their memories—they also left with gift bags!
Prince Harry and Meghan Markle may have had only 600 guests inside St. George's Chapel during their wedding on Saturday, but the church was also surrounded by a select group of people who were sent invitations mostly based on charity work, service to the country, or other noble ventures, and each one of them got to go home with a goodie bag filled with a few treats. 
Royal photographer James Whatling posted a picture on Twitter of the canvas tote bag, monogrammed with an H and M in bright blue, and Hoda Kotb and Savannah Guthrie delighted in opening up one of the bags during The Today Show's live coverage this morning.
The bags contain shortbread, a Harry and Meghan chocolate coin, a bottle of water, a wedding magnet, and the best part: a 20% off coupon for The Middle Ward Shop at Windsor Castle. You may laugh and say, "how is that possibly the best part?" But what you might not know is that The Middle Ward Shop is one of very few gift shops in the world with Queen-approved royal merchandise, so you know your 20% off will get you something good! Or at least something with approved photos 
But in all seriousness, the goodie bag was, as James Whatling said in his tweet, "a lovely touch," especially when you consider that we didn't get anything at all (except for priceless gifs of lip bites and shared smiles). So if anyone wants to part with theirs, please give us a call!