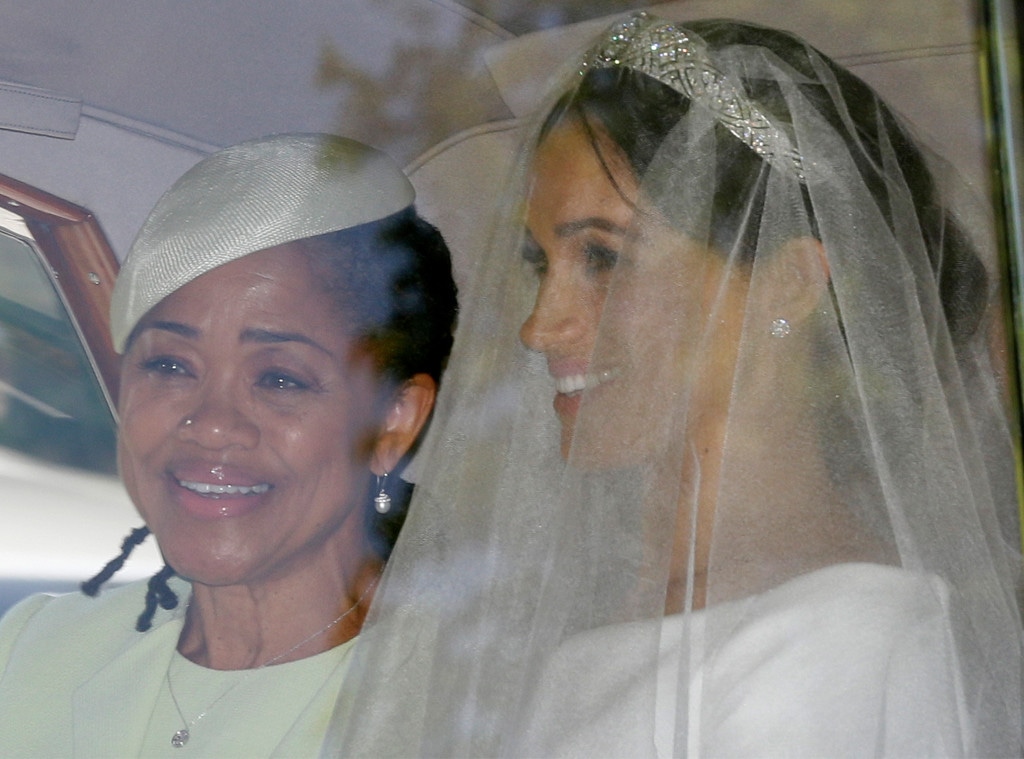 AP Photo/Tim Ireland
There's nothing like a mother-daughter bond.
Long before Meghan Markle met Prince Harry and said "I Do" in a wedding viewed all around the world, the actress developed an everlasting relationship with her mom Doria Ragland.
In a 2014 blog post resurfacing from The Tig, Meghan expressed her love and appreciation for a woman that served as a role model, parent and friend.
"She will swivel her hips into the sweetest little dance you've ever seen, swaying her head and snapping her fingers to the beat like she's been dancing since the womb. And you will smile. You won't be able to help it. You will look at her and you will feel joy," she wrote on her personal blog. "I'm talking about my mom."
In the thoughtful piece, Meghan admits that she found parts of her mother annoying when she was growing up.
Steve Parsons/Pool Photo via AP
But now that she is older and wiser, Meghan couldn't help but acknowledge everything made possible because of mom.
"I get all of it. The curfews that were prefaced with 'I want you home by that time, Flower, not because I'm worried about what you'll do, but because I'm worried about what everyone else out there is up to.' The jogs together in our neighborhood, and bike rides to the La Brea Tar Pits after school. The time spent in the kitchen, helping her prep dinner, carefully tossing fresh herbs into the salad, and knowing when the shrimp in the gumbo was juuuuust right," she recalled. "I didn't get it then. But I get it now."
Meghan added, "She was keeping me safe. She was teaching me to take care of my body. She was introducing me to history, and fostering a love of being outdoors. She was planting the seed for me to become a foodie. She was showing me how to be a daughter, not just in that moment, but for when I became that grown woman. For right now. And thirty years from now. She was loving me. So tightly."
Fast-forward to today when Doria was right by her daughter's side as she married Prince Harry in front of 600 guests inside Saint George's Chapel.
Whether getting ready at a private hotel or riding in the car to the venue, Doria couldn't help but have a giant smile on her face as she experienced the unforgettable day.
"To all of the wonderful mamas in this world, thank you. For all the lessons, for all the love. For you," Meghan wrote. "I love you, Mommy."