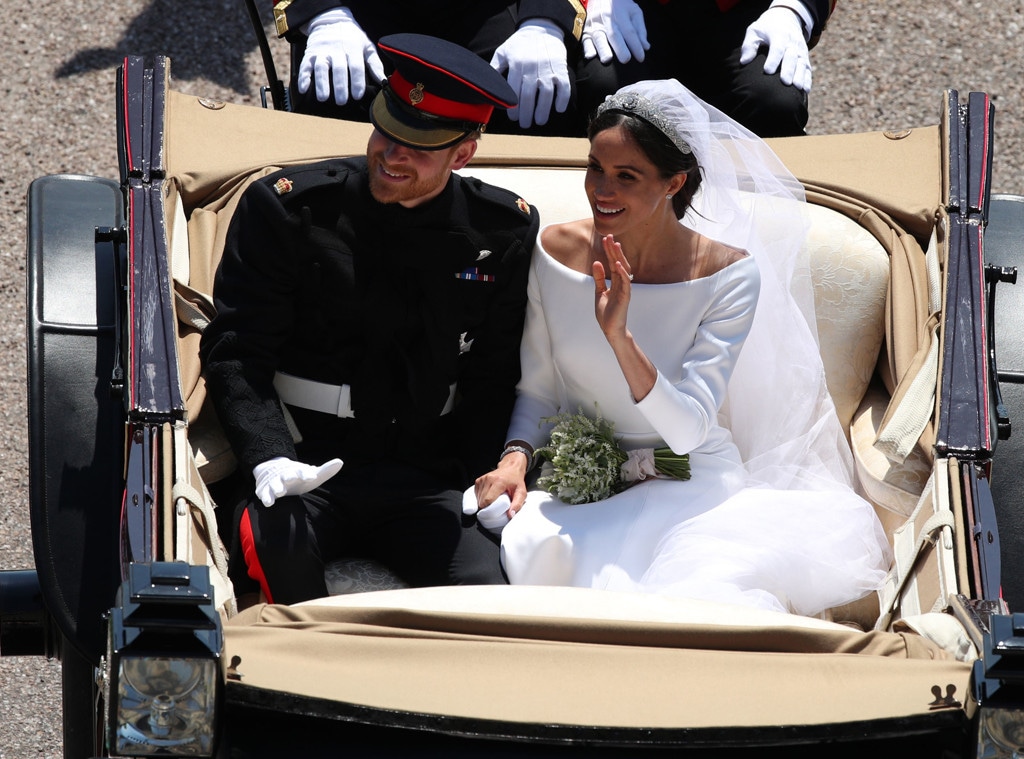 Yui Mok/PA Wire
"Oh my god!" That's what Meghan Markle, the new Duchess of Sussex said when spotted a familiar face in the crowd: Her old drama teacher.
Meghan and Prince Harry were making their way from their wedding ceremony to the luncheon reception with onlookers lined up on the streets to greet the newlyweds—and one of those well-wishers was Gigi Perreau. The American teacher from Immaculate Heart High School was also an ITV studio guest as part of the network's royal wedding coverage.
 
Take a look at the video below. You can see the look of delight cross Meghan's face as she zooms by her former teacher.
Gigi Perreau, 77, was a child star in the 1940s. She first appeared in Madam Curie at just two years old. As an adult, Gigi found success on TV, with roles in The Donna Reed Show and The Betty Hutton Show. She went on to appear in Western shows. Most recently she's provided voices in animated works, including Crash: The Animated Series.
In the book American Princess: The Love Story of Meghan Markle and Prince Harry, Gigi said she always knew Meghan would be something special. "A lovely girl even then, and very hardworking. [Meghan] was very dedicated," she said.
As Meghan and Prince Harry made their way around town, the newlyweds waved to the crowd and pointed out signs. Lip reader Tina Lannin from 121 Captions told E! News Meghan said, "How sweet," and, "Unbelievable," as they took in the crowd. Meghan alternated between "hi," "hello" and "thank you" as she waved to onlookers.