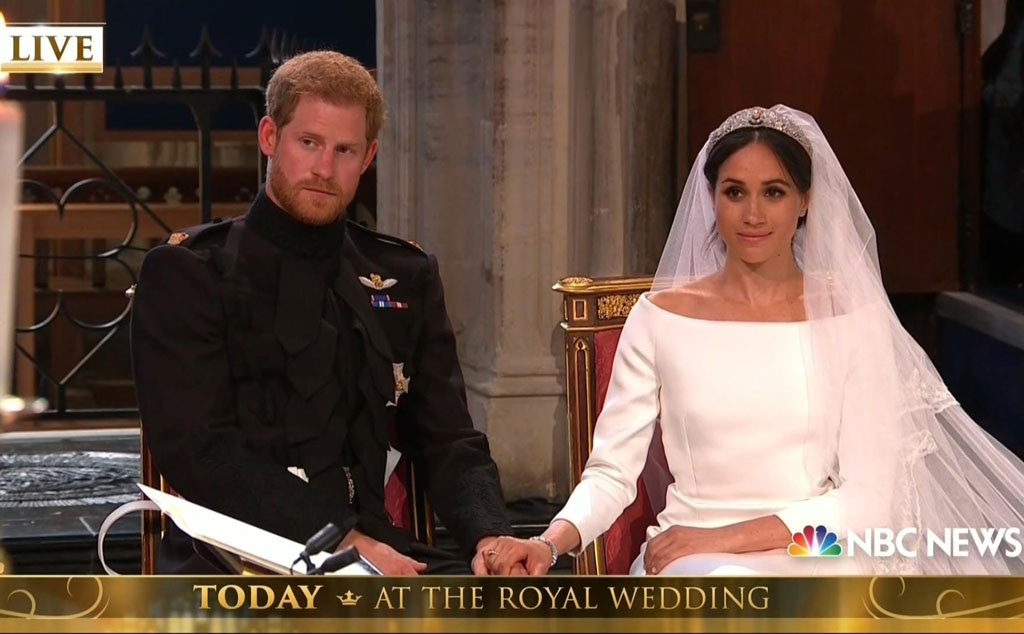 NBC
Prince Harry and Meghan Markle are married!
The couple tied the knot on Saturday at St. George's Chapel at Windsor Castle in front of friends and family, including Prince William, Kate Middleton, Queen Elizabeth II, Prince Philip and Prince Charles. Celebrity guests at the wedding included Serena Williams, Priyanka Chopra, Amal Clooney, George Clooney, Elton John, as well as David Beckham and Victoria Beckham.
During the couple's ceremony, The Most Rev Bishop Michael Curry, primate of the Episcopal Church, addressed the attendees and gave an impassioned reading in celebration of the couple's special day. As the reading was occurring, cameras panned to the guests in the chapel, showing their reactions to the ceremony.
Take a look at the gallery to see all of the reactions!