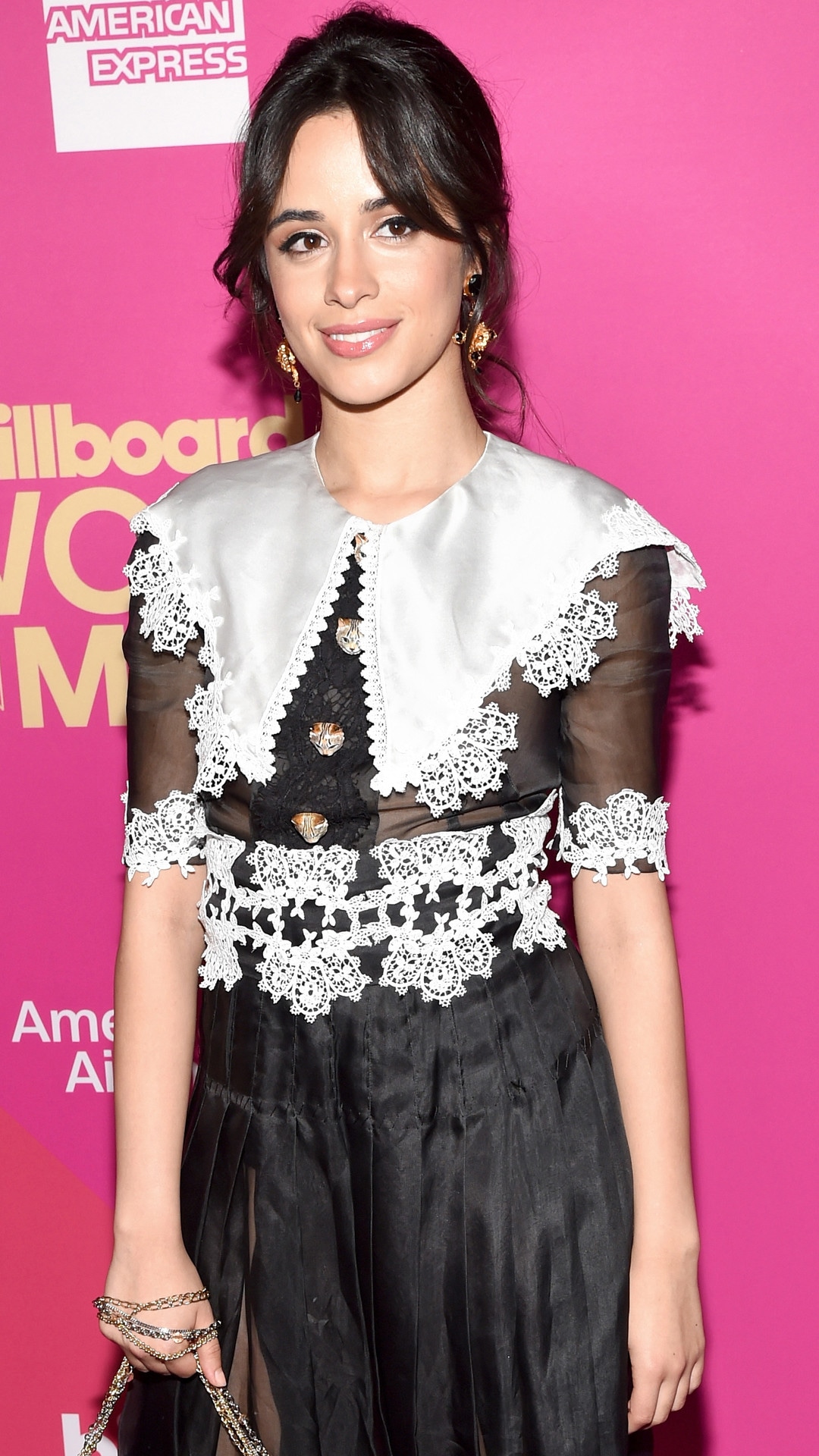 Michael Kovac/Getty Images for Billboard
Camila Cabello has practically grown up before our very eyes. 
And while she's become an incredible solo artist, her style has also transformed over the years. 
When we first met the "Havana" singer, she was 15 and auditioning for The X Factor. But even then, Cabello already had a signature look of her own. 
She would occasionally wear adorable dresses that she'd pair with a side bow or a headband. 
Then when Simon Cowell placed Cabello into the girl group Fifth Harmony, her personal style took a bit of a back seat since all of the girls wore cohesive looks à la Destiny's Child or Spice Girls for red carpets and performances. While she still managed to still mesh with the group, her signature touches could be found from time to time in her accessories, hairstyles, and cuts of the dresses.  
Amanda Schwab/StarPix/REX/Shutterstock
Although she was only 16 and her life had dramatically changed with the quick rise to fame, Cabello always made sure that her style wasn't growing up too fast.  
Courtesy of Larry Busacca/Getty Images for MTV
Her signature looks from those years included a lot of lace, bows and above the knee A-line dresses. 
Jamie McCarthy/Getty Images
With time, Fifth Harmony's overall look matured as did the girls' individual style. Cabello was beginning to rock more modern cuts and while experimenting with fashion a lot more than we'd seen her do in previous years. 
Then once Camila ventured off into her solo career, we saw a fashion transformation in this new era of her life.
Take, for instance, this red Vivienne Westwood silk dress which turned heads at this year's Grammy Awards. Cabello topped off the look by rocking $175K in diamonds, according to Page Six. 
Earlier this year, Billboard chatted with the 21-year-old star's stylist Jennifer Mazur who dished on the inspiration behind on Camila's style.
When asked how to describe the "Havana" singer's style she said, "Modern-chic, sultry, tasteful, and elegant."
Mazur also revealed who and what is the inspiration behind Cabello's style. 
"Prince inspires her and what he was doing in the early '80s always comes up in conversations, which I think is so cool! We're also inspired by Madonna and how she has dressed over the years," she explains. "I wouldn't say when she was doing 'Like a Virgin,' but when she started using high fashion designers to do her Blonde Ambition Tour looks; if you look at those photos, the outfits are unbelievable."
The celebrity stylist shared how she knows when the singer loves what she's picked out for her. 
"If we try something on, and she stands in front of the mirror and says 'I want to get married in this,'" she says. "It means alright, we hit the jackpot."
We can't wait to see what Camila will wear this Sunday for the Billboard Awards!