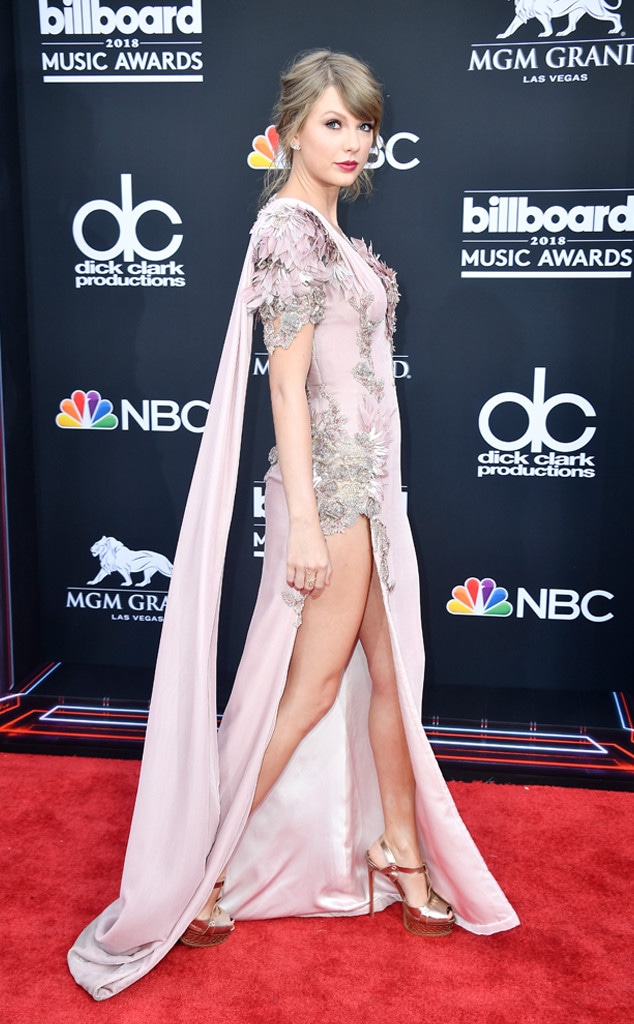 Frazer Harrison/Getty Images
Way to keep a secret, Taylor Swift! 
Viewers tuning into the 2018 Billboard Music Awards Sunday night knew they were in for a star-studded night of performers and presenters. But little did they know that the "Delicate" singer was planning a trip to Las Vegas to be part of NBC's award show.
The music superstar showed up in a beautiful floor length lilac gown with gorgeous silver embellishments and a long slit. Its been a while since Taylor last walked a carpet and she pulled out all of the stops for her first major return. 
Perhaps the special appearance shouldn't come as a complete surprise to Swifties. In addition to being nominated for five big awards, the Artist of the Year nominee also had a free night for her Reputation stadium tour. 
But after two sold-out nights at the Rose Bowl in Southern California this weekend, fans of Taylor were more than excited to see her walk the carpet.
So what's next for the pop music superstar?
The reputation stadium tour is just getting started as Taylor travels across the country with opening acts Camila Cabello and Charli XCX. And based on initial reviews, we'd say it's a must-see show.